Exclusive
Tamra's Heartbreak: 'RHOC' Star Judge's Daughter Sidney Begs Judge Not To Force Her To Spend Time With Her Monster Mom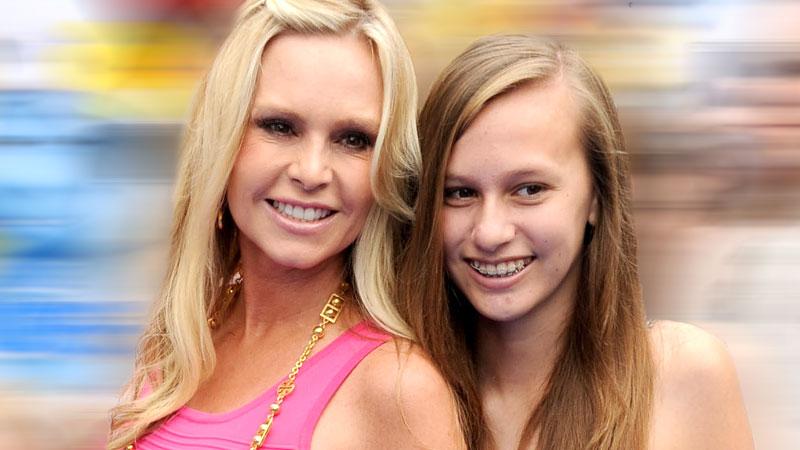 For the past four years, Tamra Judge and Simon Barney have waged a nasty divorce battle in court, full of allegations of neglect, abuse, and worse. But the latest development may be the most shocking yet: RadarOnline.com has learned that their teen daughter, Sidney, recently went to court herself -- to beg a judge to stop trying to force her to spend time with her monster mom!
According to court documents obtained by Radar, Sidney, 16, showed up at her parents' latest court date on August 24 in the OC, and "expressed a desire to speak with the court." Sidney has been living full-time with her dad since October 2013, and he's been fighting for full custody ever since. A court recently ordered Sidney and her mom to attend therapy together, a move the teen opposed.
Article continues below advertisement
In court last week, she met with the judge in closed chambers. According to the court documents, the judge found that she was "extraordinary sic reluctant to see and have a relationship with her mother."
What's more, the court found that Simon is "not involved in any alienating conduct in this case," i.e., that he's not the reason Sidney doesn't want to spend time with her mom.
As such, the court documents state "it is clear" that Sidney "does NOT wish to participate and will not go to 'Overcoming Barrios' sic with her mother." According to the Overcoming Barriers website, the program is a single-day family intervention "when children resist contact with a parent."
The court found that "it is not in the best interest" of Sidney to require her to attend with Judge.
It's not the first time the teen has revealed her true thoughts on her mom. In April 2014, she unleashed a wild Twitter rant telling her mom to "stop lying about everything," and insisting that her father is "a great dad" despite Judge's allegations.
MORE ON:
The Real Housewives of Orange County
Article continues below advertisement
That same month, explosive texts between her and her mom were released in court.
"You treat me like sh*t," Judge texted her daughter. "What have I done to you that you hate your own mother?"
Sidney wrote, "Wait, so what you're saying is you don't think us kids went through a hard time in the divorce? Well, your sic acting like your going through such a hard time and we have the easy life. … I can't talk to you cuz I can't trust you … Cuz u break promises."
Do you think a judge should force Sidney to spend time with Tamra? Let us know in the comments!