Case Not Closed! Cops Still Investigating The Disappearance Of Rosie O'Donnell's Daughter -- Who They Want To Question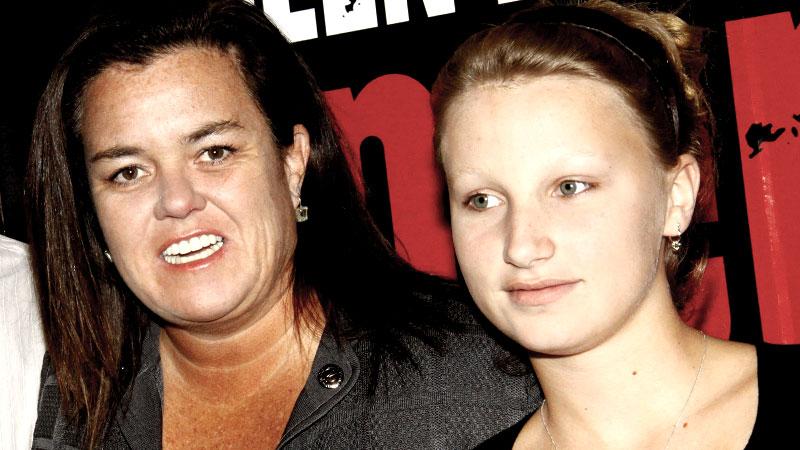 Rosie O'Donnell was reunited with teen daughter Chelsea on Tuesday night, but RadarOnline.com has learned that cops still aren't done looking into why she went missing.
Mother and daughter were reunited at their South Nyack, New York, home Tuesday night, just hours after O'Donnell announced the teen had not been seen since August 11.
A spokesperson from the South Nyack Police Department told Radar, "One of our police officers drove to Barnegat, New Jersey to pick up Chelsea O'Donnell. The decision to send a squad car was twofold: One, there were concerns about Chelsea's mental health, and we wanted to be safe."
Article continues below advertisement
"Secondly, Rosie O'Donnell's status as a celebrity was taken into consideration. We wanted the reunion between mother and daughter to go off without a hitch, no media present."
During the 115 mile drive back from Barnegat, to her mother's house, Chelsea "was mostly quiet," the spokesperson revealed. "They were reunited and that was it."
But that doesn't mean it's the end of the story. Said the rep, "The case isn't closed, and we will want to do some follow-up with Rosie and Chelsea."
In a post on Twitter, O'Donnell wrote on Tuesday afternoon, "Chelsea has been found and is safe in police custody. Thank u for all the help and light #missingchildren"
She, along with her dog, Bear, were discovered on the New Jersey shore.
Cops in Barnegat went to a house where Chelsea was staying with an older man, a recent new acquaintance. After the man denied Chelsea was at the residence, cops insisted they weren't going to leave without her, at which point the teenager emerged.
At this point, Chelsea's disappearance isn't considered a criminal investigation.
Story developing.