Shocking Split! Reba McEntire & Narvel Blackstock Divorcing After 26 Years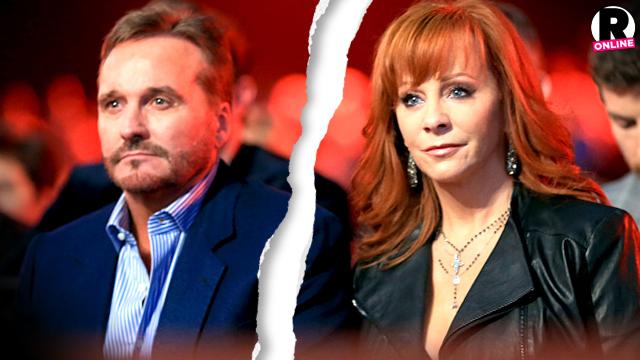 Like a sad country song, Reba McEntire announced that she and her husband Narvel Blackstock are no longer in harmony, and are divorcing after 26 years.
The southern singer, 60, and her long time spouse and manager, 58, revealed the sad news Monday.
"In a joint statement, Narvel Blackstock and Reba McEntire have announced that they have been separated for the past few months, after 26 years of marriage," she wrote on her website.
Article continues below advertisement
"Despite this being the end of their marriage, they continue to support each other. They have worked together for 35 years and will continue to do so."
Blackstock, who is the father of Kelly Clarkson's husband Brandon Blackstock, represents country singer Blake Shelton, who announced the news of his own divorce a few weeks ago.
Fans seemed devastated by the news, and took to Twitter to share their pain:
McEntire announced the release of a new single last week: Do you think it will be about her breakup? Sound off in the comments below.