Exclusive
Reba McEntire Talks America's Food Crisis & Outnumber Hunger Concert: 'I Think It's Criminal' That 1 In 6 Go Hungry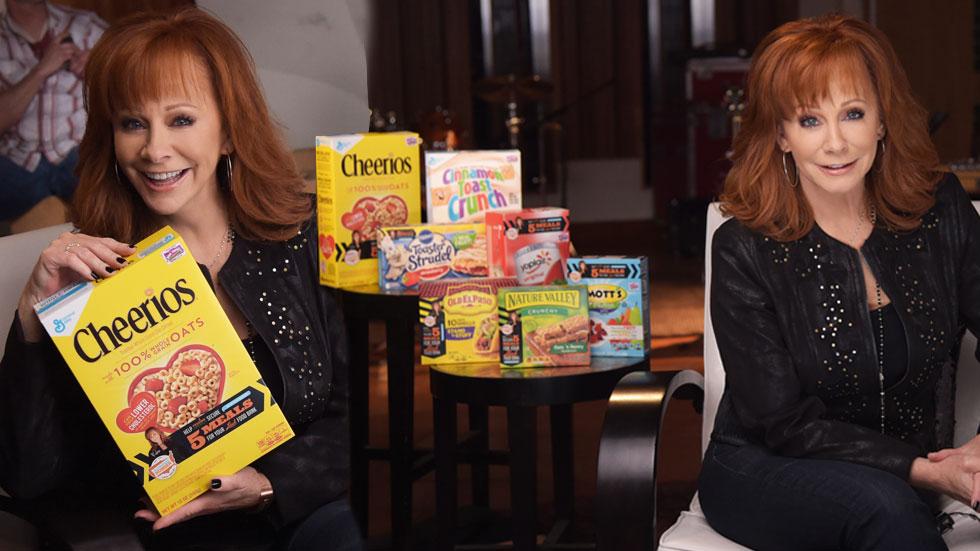 Country superstar Reba McEntire knows the power of celebrity, whether it is supporting Little Big Town's controversial song, defending Kelly Clarkson's mothering or lending her name to try and end hunger in America.
In an exclusive interview with RadarOnline.com, McEntire revealed her reasons for headlining a concert for Outnumber Hunger, saying that she believes that the shocking statistics about food-deprived families is outrageous.
Article continues below advertisement
"I am involved 100 percent and I am proud to use my celebrity status to make everybody aware of the problem of hunger in our country."
"I found out one out of six Americans are hungry. That flabbergasted me. I haven't missed a day without having a meal. So I am going to lend my celebrity status to trying to make it so people don't have to go days without having food because I think that is criminal," she told RadarOnline.com.
McEntire says the program is simple: "Buy a box of Cheerios or any specially marked General Mills product, read the back of the box, there is a code that you can enter online and General Mills and Big Machine Label Group donate five meals to a local food bank in your area."
"I hope that everybody gets behind it," McEntire said. "It is so easy to help out. It's so easy to do."
The veteran entertainer told RadarOnline.com that she was looking forward to performing at the Outnumber Hunger, saying "I'm really down to Earth, I love to be on stage and get that instant response."
Article continues below advertisement
She will be performing from her brand new album, Love Somebody, at the concert and said participating in Outnumber Hunger was an easy choice for her. "I thought it was a great idea the way they made it so easy for people to participate. It is so easy to give back. Bob Hope taught me that. Of all the things you get to do, giving back is the most important."
15 Of The Best, Worst & Wackiest Fashions At The Country Music Awards
The singer also shared with RadarOnline.com a glimpse into her personal life, gushing over her recent dinner with step-daughter-in-law Kelly Clarkson and her baby. "We were with Kelly's band and crew and River Rose. She was passed around to everybody. She's got the cutest little grin. Kelly is a great mom," she said.
Tune in on April 17 at 8 pm/ET to see iconic the entertainer take the stage along with some of the biggest names in country music. The event is a a collaboration between General Mills, Big Machine Label Group and Feeding America and will include performances by Tim McGraw, Rascal Flatts, Florida Georgia Line, Eli Young Band and Maddie & Tae. Check www.outnumberhunger.com for local listings and more details.