Reeva Steenkamp's Mother 'Very, Very Pleased' After Authorities Put Oscar Pistorius' Release From Prison On Hold –– 'It Was A Shock'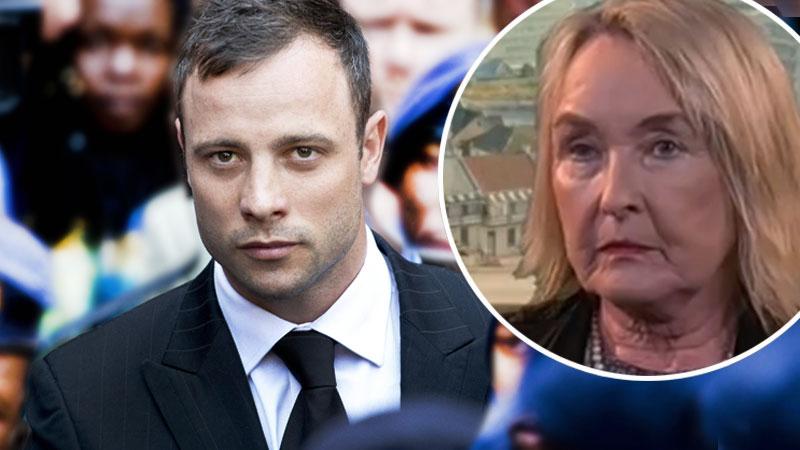 Reeva Steenkamp's mother is "very, very pleased" after South Africa's justice minister canceled Oscar Pistorius' Friday release, saying he hasn't been in jail long enough.
June Steenkamp, talking with Matt Lauer on the TODAY show Thursday, said "it was a shock" when Justice Minister Michael Masutha nixed the double-amputee athlete getting out on Friday, saying that there was no legal basis for the parole board to make such a determination. At least 10 months should have passed in Pistorius' sentence before his release was even brought under consideration, Masutha said.
Article continues below advertisement
The grieving parent said that the decision is one that can empower women throughout South Africa, and sends a clear message.
Watch the video on RadarOnline.com
"It's been set now, the precedent for him to wait now until the time is right," she said. "We struggle in this country with respect for women, and I think they've given justice now to Reeva ... at least the justice system is coming through for us now."
Steenkamp said she's "not worried about if it's a short delay,'' and "not really interested if he stays in jail," noting that important thing to take from the latest events is that the Olympian's shelved exit from Pretoria's Kgosi Mampuru II prison marks a "precedent that will be good for other women in South Africa."
Steenkamp said that while she believes the Olympian lied about the events leading to her daughter's death, she has forgiven him for her own peace of mind.
Article continues below advertisement
"If you're a Christian, you have to forgive, otherwise that poison will sit in your body and destroy you," she said. "It's better to use my good energy in the right place and try to save other women instead of wondering what's going on with Oscar."
In related news, officials with South Africa's justice ministry said that a review board can take as many as four months to come to determine whether Pistorius stays in prison or transitions to house arrest.
Pistorius has four years and two months left in his sentence, in his culpable homicide conviction in the model's Valentine's Day 2013 death; Steenkamp would have turned 32 Thursday.