Nick Gordon Shares His Suffering Since Bobbi Kristina Brown's Death –– 'I Love Her So Much And I'm Lost Without Her'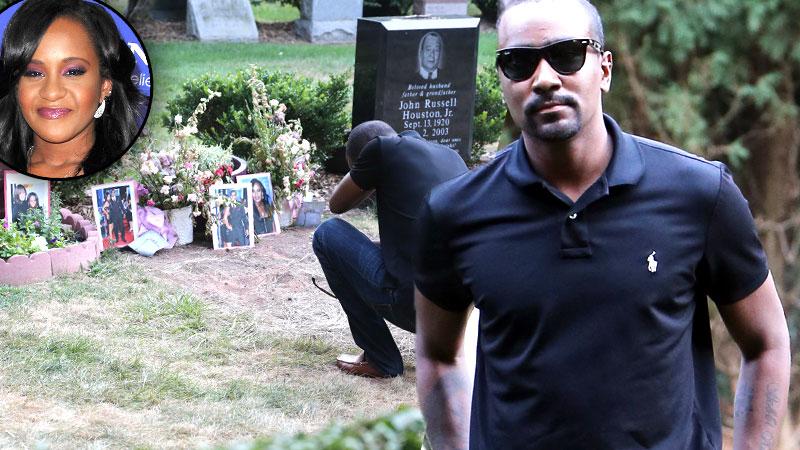 Nick Gordon remains in deep mourning more than a month after Bobbi Kristina Brown's death, sharing his sense of pain and loss in a series of emotional tweets.
Gordon wrote early Monday, "#I miss bobbi Kristina so much it hurts she was my everything in life and my best friend I love her so much and I'm lost without her."
He then followed up with a tweet alluding to Bobbi Kristina's mother, the late Whitney Houston, who died in February 2012.
Article continues below advertisement
"I want her back and Whitney too I love u both so much r.i.p," Gordon wrote.
Gordon "knew he had to make the journey to the grave to say goodbye -- particularly after he was banned for six months from visiting her in the hospital or paying his final respects to her in the hospice."
Onlookers on the eerie day said that when Gordon collapsed, he "stretched out his body on the length of the grave ... obviously haunted by the enormity of being in Bobbi Kristina's presence."
As RadarOnline.com previously reported, Gordon's currently involved in a $10 million wrongful death lawsuit filed in Fulton County, Ga. by Bobbi Kristina's conservator Bedelia Hargrove.
Hargrove, an attorney, claims Gordon had intentionally inflicted emotional distress, battery and assault on Bobbi Kristina, all while sneaking more than $11,000 out of her bank account without authorization.
Gordon's lawyers said in response that the lawsuit "slanderous," "meritless" and "baseless," and that they would fight it vigorously.