Marriage Meltdown! Blake Beaten Up By Manic Miranda — 'It Was A Match Made In Hell'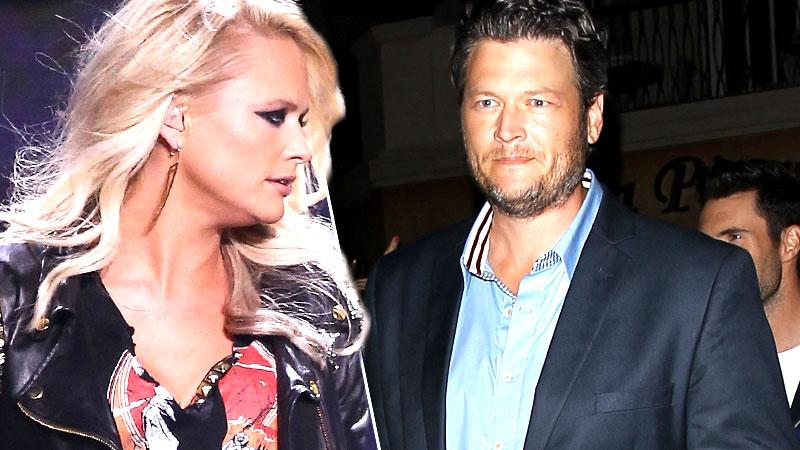 Blake Shelton's marriage to Miranda Lambert was a drama-filled affair!
"It was a regular occurrence for Miranda to get very drunk and hit Blake," an eyewitness told The National ENQUIRER. "The fights were awkward and embarrassing for everyone around them!"
Though Lambert has denied the allegations of violence, sources claim Shelton's 5-foot-4, 125-pound wife even routinely threatened to murder her husband during the couple's boozy brawls.
Article continues below advertisement
"It would usually happen when she'd see him talking to another girl," claimed the concerned insider. "Miranda would drunkenly yell at him, 'If you ever do that again, I'll kill you!'"
Sadly, the celebrity marriage was troubled from the start: Friends and family were shocked during a party at the home of her parents in 2011 — just six months after they tied the knot — when a clash turned physical.
"Miranda didn't like something that Blake said to another woman," another witness told The ENQUIRER. "She slapped him hard on the face and said, 'Don't talk like that! Next time you say that, I am going to put my foot in your a--!'"
Shelton, continued the eyewitness, shouted back: "I am not your punching bag. Don't put your hands on me!"
The 39-year-old beleaguered judge of The Voice finally got fed up and filed to end his four-year-marriage to Lambert, 31, on July 6.
Said a concerned pal: "Blake and Miranda were the crowning couple of country music — but it was a match made in hell!"