Manzod With Fakery! Caroline Manzo Fibs About Kids' Digs On Season 2 Of Bravo Reality Show— Find Out Where They Actually Live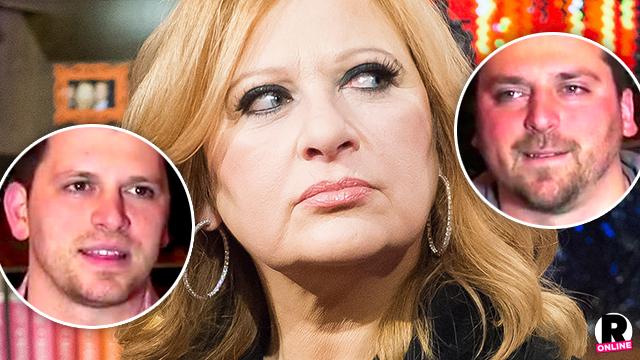 The second season of Manzo'd With Children has just as much reality TV fakery as the first!
As RadarOnline.com exclusively reported last year, Caroline Manzo claimed her sons Albie, 29, and Chris, 26, had moved into their parents' Franklin Lakes, New Jersey, home to save money and drive her crazy— which was the premise of their Real Housewives of New Jersey spinoff, which premiered on October 5, 2014.
Article continues below advertisement
But Radar learned that both boys were actually living in a luxury building about 40 minutes away in Hoboken during filming.
Now, in the trailer for the new season, the 53-year-old mother of three alleges that her youngest son has left the nest.
"Christopher moved out to a bachelor pad in Hoboken," she announces.
However, as Radar readers know, the young restaurateur has been living in the trendy party town since 2011!
While both brothers lived in the 333 River building last year, it's unclear whether they've moved to another location in the area.
Though according to Caroline, Chris' business partner Albie still allegedly resides at home with mom and dad, it seems he's still actually on his own as well.
He lists his hometown as Hoboken on Twitter, and regularly posts photos from around the area.
https://instagram.com/p/ueK9-ZFzov/?taken-by=albiemanzo
The boys also just opened upscale sports bar Ainsworth Hoboken, and Little Social nearby.
https://instagram.com/p/2COlS3Fzn4/?taken-by=albiemanzo
The show returns to Bravo for round two on August 16 at 10:30 pm est. For now, watch the trailer below.