Exclusive
Little Monsters! Lady Gaga's Family Restaurant Infested With Mice –– Read The Health Inspection Complaints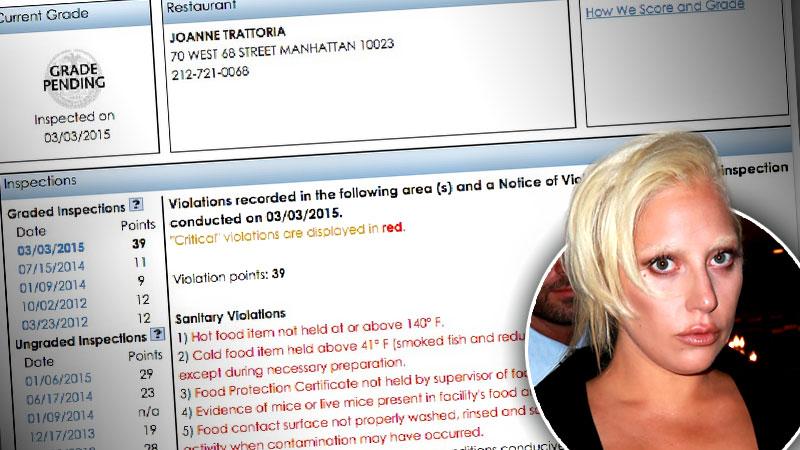 Yikes! Lady Gaga's family restaurant is full of Little Monsters!
Joanne Trattoria, owned by the singer's father, Joe Gemanotta, has survived bad reviews and poor health inspection grades since the NYC Italian eatery's 2012 opening.
But RadarOnline.com can exclusively reveal that the conditions have gone from bad to worse.
In the New York City Department of Health's most recent report, inspectors discovered "evidence of mice or live mice present in facility's food and/or non-food areas."
Article continues below advertisement
"Facility not vermin proof," the document reads. "Harborage or conditions conducive to attracting vermin to the premises and/or allowing vermin to exist."
The Upper West Side restaurant was also slammed for hot and cold food items not meeting safe temperature requirements, a lack of Food Protection Certificates, and sanitation issues.
"Food contact surface not properly washed, rinsed and sanitized after each use," the report says.
The violations were considered "critical" and typed in red.
They were given a "Grade Pending" result, after being slapped with a "C" back in 2012.
Two years ago, RadarOnline.com exclusively exposed photos of rodents creeping around Joanne's patio area.
Maybe the Applause star and actor fiancé Taylor Kinney should find someone else to cater the wedding.