Divorce Denial? Khloe Kardashian's Ex Lamar Odom Insists She's Still His 'Wife' & Calls Her His 'Soul Mate' In Bizarre Rant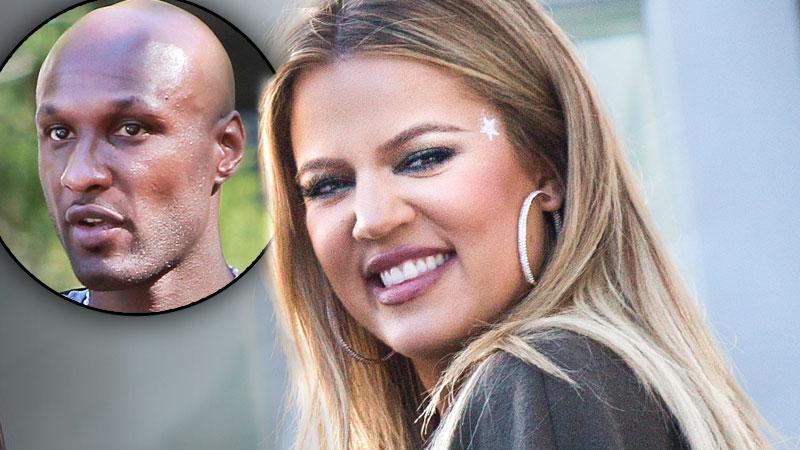 Nearly two years after Khloe Kardashian filed for divorce and a month after it was finalized, her ex-husband Lamar Odom refuses to face reality! He insisted that the Keeping Up with the Kardashian star is his "wife" and "soulmate" in a bizarre and rambling new interview.
The former NBA basketball star signed divorce papers, but he is not backing down from his stance that they "will never part."
Odom explained the couple's recent confrontation at an L.A. Soul Cycle, insisting that the meeting was prearranged with Kardashian's consent.
Article continues below advertisement
"We spoke beforehand," he insisted.
"A misunderstanding between me and my wife became public. It's hurtful. That woman is my wife. Without the ring on my finger. Even with her picture being taken with another man, that woman is my wife," he told In Touch magazine.
But the 35-year-old baller doesn't blame his ex for the story exploding.
"I would never put that on Khloe. It would hurt me too much to put that on her. She's hurt, but that doesn't make me wrong when it comes to the incident at SoulCycle."
Odom is still clearly in love with Kardashian, 31.
"She's my soul mate," he told the magazine.
"I can't control it. Will never part. I would never consider myself serious with another woman. To sum it up, if a man is attempting to court Khloe, he's probably wasting his time."
And he claims if they don't have a reconciliation, "I'll never be completely happy."
But the ex-reality star gushed about Kardashian and said his love for her is eternal.
Article continues below advertisement
"She is brave and stubborn, the ultimate caregiver, a smart, intelligent, beautiful woman who has been through a lot, so I understand her pain. We're really like each other. Forgiveness is so strong and means so much. If the answer is no and she doesn't want me back it doesn't change how I feel about her."
Odom also dismissed his own cheating scandal, saying: "If I made a mistake with another woman, it was a mistake. Another woman would tell you that Khloe is my wife. It is just the way it is."
However, a heartbroken Odom interrupted the interview at the hotel bar at Shutters on the Beach in Santa Monica, Calif. to "go lie down in a car," and an eyewitness told the magazine "He looked exhausted and stressed. Then it looked like he passed out in the car. It was sad."
What do you think about Lamar's confession of love for Khloe and his bizarre interview? Sound off in comments below.