Ailing Joe Jackson's Family Feuding Over His Will -- How Much Is At Stake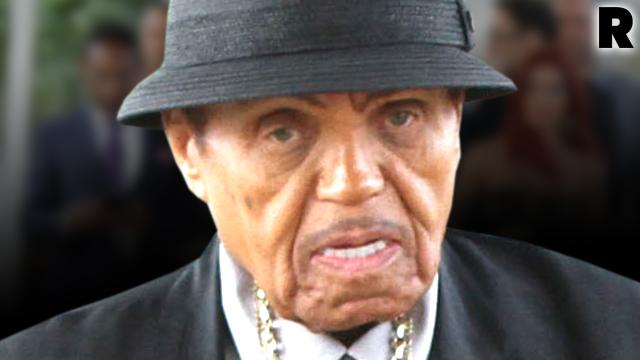 Article continues below advertisement
As RadarOnline.com reported, the divided siblings of late King of Pop Michael Jackson, rushed to be by their dad's side when they heard the heartbreaking news. Even Janet cancelled preparation for her Unbreakable World Tour to be by his side.
But according to the well-connected source, not all of the Jackson children were there for the right reasons.
"There is a lot of concern right now amongst all of them because no one knows for certain what the terms of his will are, but there is a great amount of money and property that they all would like a part of," says source.
In addition to Joe's money, which is estimated to be at a $500,000, the source adds that "god forbid he dies tomorrow, his kids all know that whatever he tells Katherine to do with their remaining fortune will be done. So they are trying to get in as good as possible with him while he is still alive."
RadarOnline.com reached out to Sham Ibrahim, a longtime friend of the family who was commissioned by late King of Pop Michael Jackson to do portraits and has since painted almost every one of the Jackson clan, about the rumors.
Article continues below advertisement
Although Ibrahim did not want to comment on the ongoing Jackson family feud, he did offer insight into Joe's relationship with his children – which has had its share of ups and downs.
"Listen, nobody is perfect," Ibrahim says. "Joe is set in his ways and even in his views on the world. Anything that he did was done out of love and because he wanted all his kids to be the best that they can."
"He may have been hard on them but it was because he loves them."
Do you think that Joe Jackson should divide up his fortune equally amongst all of his children? Tell us your thoughts in the comments below.