Michael Jackson's Father Joe Suffers Stroke While Celebrating 87th Birthday In Brazil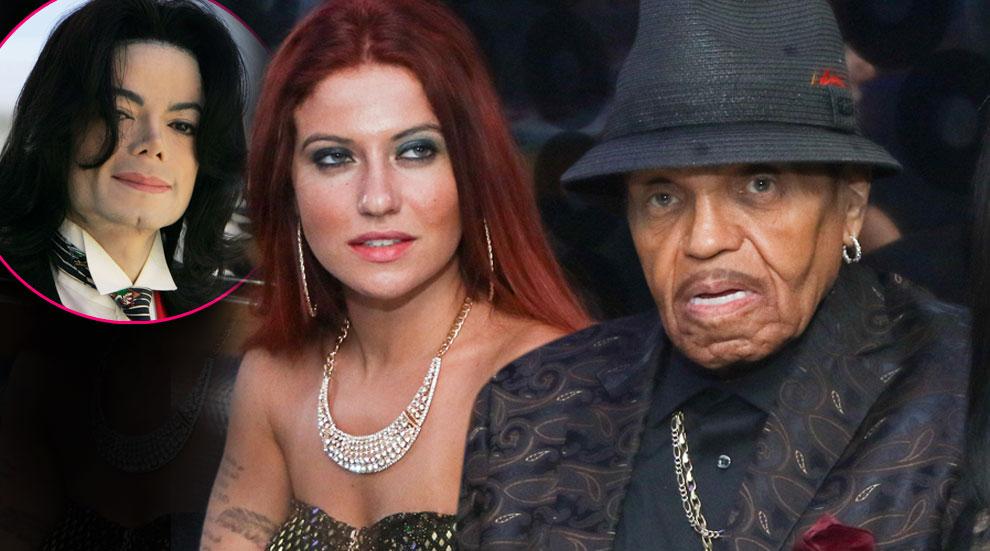 Michael Jackson's father Joe is recovering from a stroke at Sao Paulo, Brazil's Albert Einstein hospital, where he was taken on his 87th birthday Sunday.
Jackson, who's dealing with an irregular heartbeat, was being treated in the intensive care unit, hospital officials said.
The show biz father had been getting ready for a lavish birthday party in the South American city when he fell ill and had to be taken for help. The diabetic Jacksons patriarch complained about dizziness and temporary blindness ahead of his hospital trip, Showbiz411 reported.
Article continues below advertisement
His star daughter Janet tweeted Sunday, "Wishing my Father, @Joe5Jackson a Happy Birthday. I want to tell the world, I love and honor you."
Joe, who was spotted in Brazil with a French companion and an assistant, had posted to his website Friday his memories of the city: "Back in the 70s when I was touring with my sons in Brazil. We had just done a show in Rio and traveled to Sao Paulo for the next show. We run into a problem because our music equipment from Rio did not arrive in time. It had been sent out late from Rio, very late. So we waited, and the crowd waited. Finally the crowd's patience run out. They became hostile and started throwing stuff at us."
He continued, "I remember all of us with the school teacher 'Miss Rose Fine' in tow, running for cover onto a Bus. The crowd was upset. Wow, that was something. Our music equipment finally showed up around 8pm, and we still went out there and put on a show. My boys worked hard and won the crowd back over. But, boy was it tough. From there it was off to Bahia. A few years ago when I visited Brazil, i made it a point of mine to visit 'Bahia.' Michael filmed one of my favorite music videos 'They don't care about us' in Bahia. Coming full circle from the 70s."