She's Out! Jenelle Evans Released From Jail After Assault Arrest — PLUS More Details From The Incident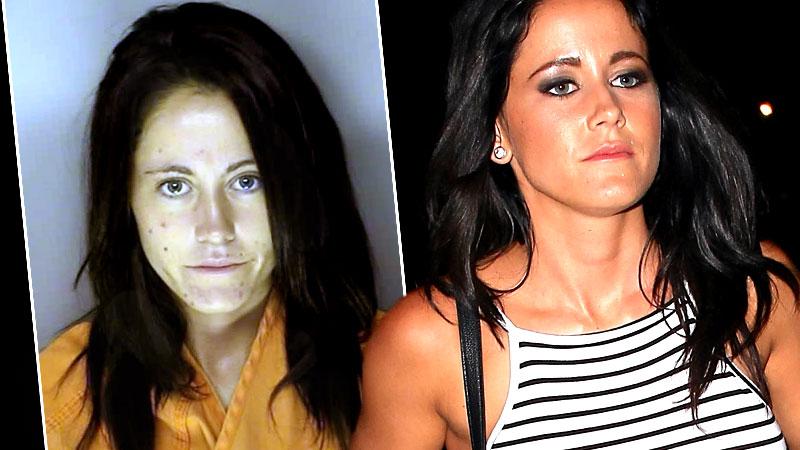 She is free! Jenelle Evans was released from jail on Aug. 21.
At 4 pm, a judge released her on personal recognizance bond, which means she did not have to pay any money. At publication time, she was being processed out of jail.
As RadarOnline.com first reported, Evans was arrested on Aug. 20 for assault and battery after she allegedly threw a glass cup at her ex-fiancé Nathan Griffith's girlfriend Jessica Henry.
Article continues below advertisement
The 23-year-old mother-of-two was taken to Surfside Jail in Myrtle Beach, S.C. and briefly held before being transferred to J. Reuben Long Detention Center.
While this was the second arrest for Evans this year — she was busted after a fight with Griffith in early 2015, but the charges were dropped — she has reportedly been trying to change her life since her split from her baby daddy.
"She isn't taking drugs," a source close to the Teen Mom 2 star tells Radar. "Jenelle has been crying and been depressed about Nathan, but she's been working out a lot and she stayed with her friend all this past week and has been trying to relax."
According to multiple sources, Evans is in the process of moving from the Myrtle Beach home she once shared with Griffith to a new place she has rented in Wilmington, NC.
"She has been preparing for her big move," an insider tells Radar. "She went back home to pack and that's when this all happened."
According to the insider, "She is moving and had asked Nathan to come pick up all his belongings and when he showed up, he had his girlfriend with him."
Article continues below advertisement
The insider claims that Evans didn't intentionally try to hurt Henry.
"Jenelle did not intentionally throw a glass at her," the insider explains. "It slipped out of her hand and then Jessica picked it up and threw it back at her.
"Jenelle got upset," the source adds. "Jessica said words to her and Jenelle was confronted. Nathan called the cops. The two of them will do whatever they can to make Jenelle look bad."
Stay tuned to RadarOnline.com for the latest updates on this developing story.