Dark Mood Falls Over Indiana Subway Location That Made Jared Fogle Famous Amid Child Sex Scandal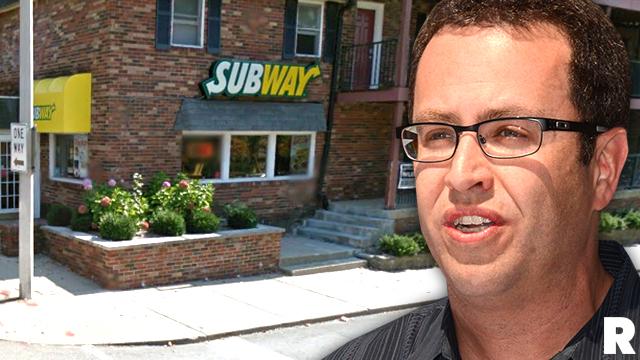 A damper has fallen over the Bloomington, Ind. Subway location that made Jared Fogle a household name, following his admission to multiple sex crimes involving children.
Fogle became a media sensation in losing 200 pounds from an all-Subway diet he ate at that very location at the intersection of Atwater and Woodlawn, while he was attending school at Indiana University.
But on Wednesday, diners at the famous location expressed nothing but contempt for the one-time prodigal son.
Article continues below advertisement
"It used to be, 'Oh, cool, we had a celebrity in our area' -- now it's, 'Ew,'" local Meredith Baker told IndyStar.
Danny Thomas, 25, told the paper that Fogle's "horrid, disgusting, reprehensible" actions, he will continue to patronize the eatery.
The franchise owner of the specific location declined to be interviewed by IndyStar.
The brand has done its best to put distance between itself and the former pitchman, saying, "Jared Fogle's actions are inexcusable and do not represent our brand's values. We had already ended our relationship with Jared."
The 37-year-old Fogle is expected to plead guilty to single counts of traveling to engage in illicit sexual conduct with a minor, and distribution and receipt of child pornography. The disgraced pitchman's plea deal will get him a prison sentence of between 5 and 12.5 years, according to federal prosectors. Fogle remains on home arrest, and will enter his plea at a later date.