Reunited: Kris Jenner Finally Meets Caitlyn In An All-New Episode Of 'I Am Cait' – Watch The Preview Clip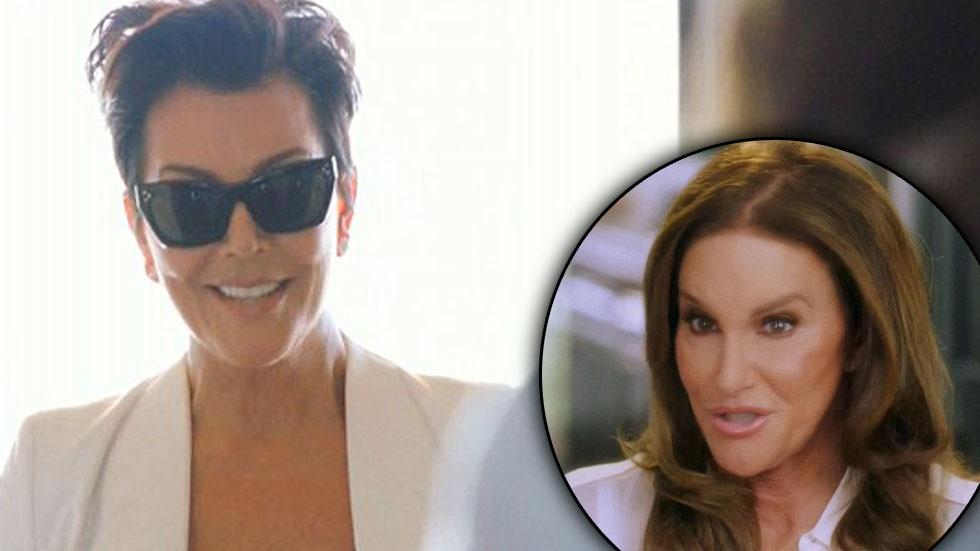 The long-awaited reunion of Kris Jenner and newly transitioned ex Caitlyn is finally here!
In a preview for next week's episode of I Am Cait, the former Olympian admits to her pals that she and Kris "haven't talked in months" and the Kardashian "momager" hasn't "called her in a year."
Hoping to patch things over, the 65-year-old picks up the phone and asks Kris to come over for a visit.
Caitlyn dons a blue dress for their meeting, exclaiming, "Well look who's here," as Kris makes her way through the front door.
Article continues below advertisement
"Oh my goodness," Kris replies with a smile.
Watch the Video on RadarOnline:
As far as dating goes, Caitlyn has admitted throughout the show that it's not something she's given ample thought, especially in terms of gender attraction.
"They have to realize that it's been a month or two that I've been out, so I honestly haven't even thought, or been approached, or been tempted in any direction," she shared. "It scares me to death. It's kind of like getting fed to the wolves."
When pals asked if she'd still like to date women now that she's a woman too, she answered: "Well I've always been with women. I don't have a problem with that."
Will Kris be able to forgive and forget? Let us know what you think in the comments below!
I Am Cait airs Sundays at 8 p.m. EST on Sundays.