Exclusive
The Ultimate Revenge: Gwen Stefani & Blake Shelton Turning Divorce Woes Into Ratings Gold On 'The Voice'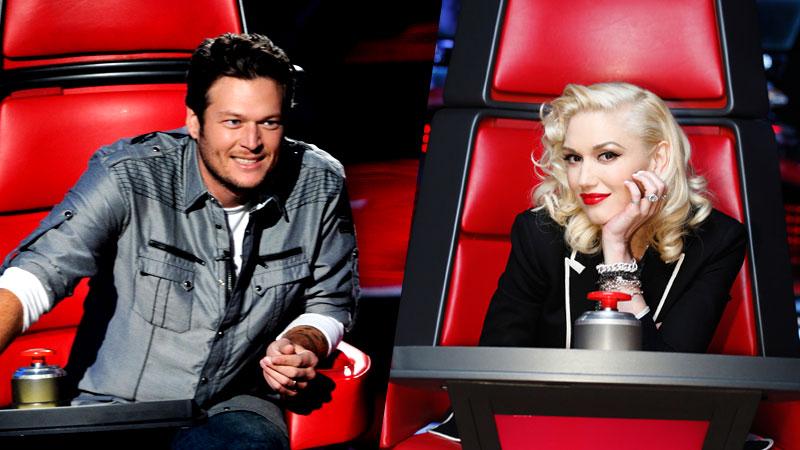 Gwen Stefani and Blake Shelton's divorce woes could spell ratings gold for The Voice! According to an on-set source for the newly single stars' hit NBC reality singing competition show, "This will be the best season yet!"
"Gwen is absolutely on fire right now and she is scoring some really huge talent because her energy is just off the charts," the show insider reveals to RadarOnline.com exclusively.
Article continues below advertisement
As RadarOnline.com previously reported, since the show began taping for the upcoming season, Stefani, 45, and country superstar Blake Shelton, 39, both announced they were divorcing their longtime partners, Gavin Rossdale and Miranda Lambert, respectively.
"She is using the show as a way to cope from with her divorce and everything going on around her because she said that she wants to become the 'Gwen that she was' prior to becoming a mother and housewife," says the source.
"Gwen is very interactive with everyone on the staff of the show and they all love her. She treats the production assistants the same as her bosses and since her split, her whole outlook and demeanor has changed and she is a ball of light to be around."
According to the insider, it isn't only Stefani who has been impacted by their role as a judge on The Voice, but Shelton as well.
"Blake has been happier than anyone has seen him be since he and Miranda broke up," the source tells RadarOnline.com.
"Blake's not only been flirtatious and really funny, but is he basically all, 'Miranda who?' now. He is now joking around about it and has been going out with people from production after work too."
The Voice returns to NBC on September 21.
Will you watch The Voice this season? Let us know in the comments.