Victory For Maria! E! News Numbers Soar After Menounos' Frenemy Giuliana Rancic's Exit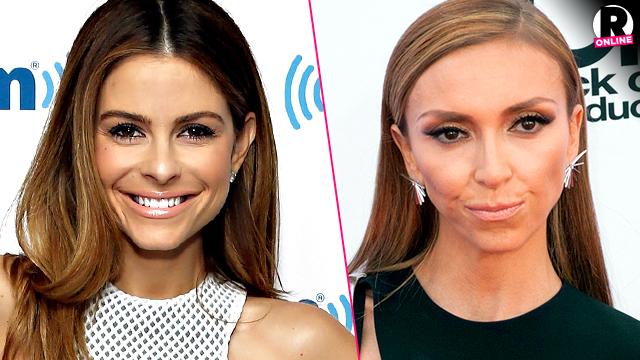 At last, there is a clear winner in the feud between Giuliana Rancic and Maria Menounos! RadarOnline.com has learned that ratings for E! News have soared since Rancic's departure.
The 41-year-old host of more than ten years was replaced with former Extra host Menounos, a move that has clearly been a gamble that paid off for the network.
With a detailed look at the numbers from Rancic's last week compared to Menounos' first week, as well as the corresponding weeks for the previous year, Menounos's numbers were vastly greater than Rancic's, making her the clear winner in the ratings war.
Article continues below advertisement
The ratings for Rancic's final week as the anchor of E! News, August 3 through 9, 2015, averaged 444,000 viewers for the hour, according to Nielsen.
The ratings for Menounos' first week as the anchor of E! News, August 10 through 16, 2015, averaged 546,000 for the hour, according to Nielsen.
Menounos' ratings for the show are a stunning 23 percent increase over Rancic's the previous week.
Her first week numbers are also an increase from the previous year, with E! News garnering just 479,000 viewers for the comparable week in 2014.
Rancic's decision to leave was a rocky road to the end, coming on the heels of her racist comment controversy with Zendaya Coleman and reports of her intense rivalry with Menounos.
Who do you think makes a better host for E! News? Sound off in the comments below.