Exposed! Christian Vlogger's Wife Forgives After Ashley Madison Bombshell As Celebs Race To Hide Accounts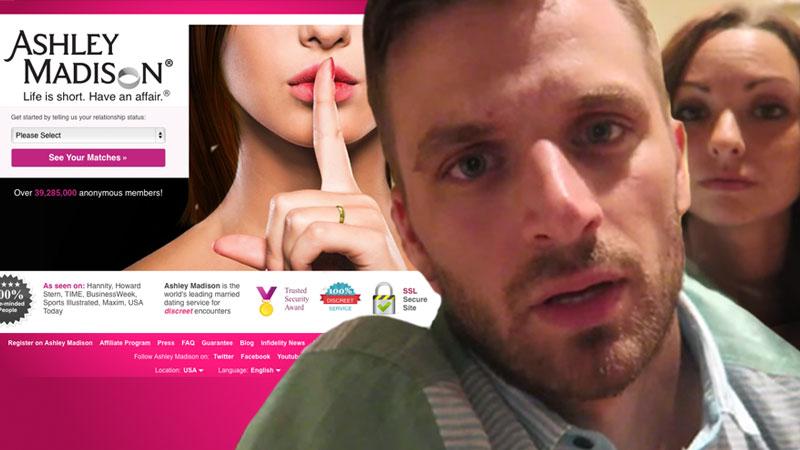 Sam Rader, a 29-year-old married Christian Vlogger with a massive YouTube following, has been outed for having a paid profile on the infidelity website Ashley Madison. But despite his missteps, his wife Nia has forgiven him, and is sticking by his side.
'I did make the account," Sam admitted in a video uploaded to YouTube. "I made the account two years ago. This is an issue that is in our past. This was before I got onto YouTube. I brought this to our church at the time, when I first started," he explained.
Article continues below advertisement
"This was brought to my wife's attention. She has forgiven me for this mistake that I have made in opening the account," he asserted, as Nia nodded dutifully in the background. "I sought forgiveness to God and he has forgiven me. So I've been completely cleansed of this sin."
Records obtained by Daily Mail indicate that Sam made several payments to Ashley Madison for their services, including a payment made during the same month as the birth of his second child -- and of the couple's fourth wedding anniversary.
'It's easy to watch our YouTube channel and think of us as a perfect family, but that's simply far from actual reality. However, I am definitely not the man that I was then," he insisted.
As RadarOnline.com has reported, Josh Duggar, another family values crusader, was outed for having a paid Ashley Madison account, and has made a statement admitted that he is a hypocrite -- but reality stars are not the only ones getting caught up in the Ashley Madison fallout -- high profile actors, athletes, and politicians are also scrambling to hire public relations experts to help them conceal and manage their leaked secrets.
"One of the people is a top player in the NFL. And one executive works for Coca Cola," a source told Daily Mail. "Another is a politician who ran a Southern state."
Another source revealed, "One is a politician on the West Coast who is no longer active."
Eric Schiffer, CEO of Reputation Management Consultants also spoke out about the boom in business he has gotten since the hack. "We've received unbelievably desperate calls from famous politicians, top celebrities and extremely wealthy executives freaking out," he said. "Lives are getting destroyed worldwide, and people are scared and don't want to be next."