Dark Secret: TV News Shooter Vester Flanagan's 'Depression' May Have Sparked Shooting, Family Claims -- Could He Have Been Stopped?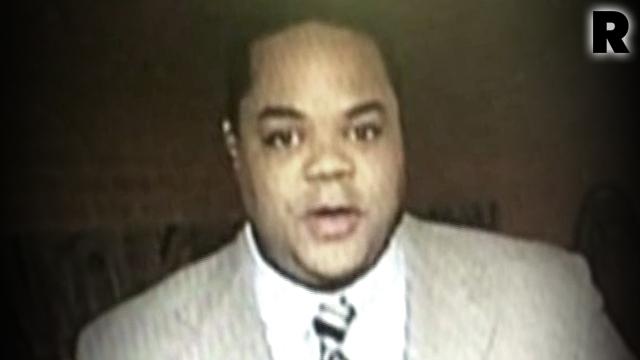 Two days after the horrifying TV news shooting, family of the killer, Vester Flanagan, spoke out to RadarOnline.com to reveal what may have sparked the senseless attack. According to insiders, Flanagan was battling a deep depression.
"We have a large family and spread out all through different states. But we would have been happy to assist him with anything he needed," one insider said.
"We are in a state of panic and confusion."
Article continues below advertisement
The family member revealed that the Flanagans and extended family believe the killer started suffering from depression after the death of his mother in 2008.
"His depression seemed to have escalated after his mother passed away, but we don't know," the source claimed. "I know he would have been depressed because who wouldn't when a parent passes away?"
This much is clear: Before 41-year-old Flanagan ambushed and shot TV reporter Alison Parker, 24, and cameraman Adam Ward, 27, he had other frightening run-ins with colleagues that suggested an imbalanced mental state.
Flanagan was fired from WDBJ-TV in Feb. 1, 2013, due to his "unsatisfactory job performance and inability to work as a team member." A subsequent heated exchange was caught on camera by his victim Ward, according to his notice of termination filed in the court papers.
Flanagan became "agitated" and flipped off employees before police had to forcibly remove him from the station, leaving his terrified co-workers to lock themselves in an office after he stormed out of a meeting, slammed a door, and threw a hat and a wooden cross at then-news director Dan Dennison, reportedly saying, "You'll need this."
Article continues below advertisement
Flanagan sued the station in 2014, and in a 23-page manifesto he faxed to ABC News, he revealed he was exposed to "nasty racist things" while working in Roanoke. He also claimed in an outrageous Twitter rant, "Alison made racist comments," and, "Adam went to hr on me after working with me one time!!!"
Yet, his family was unaware of how bad his work environment had gotten.
"He didn't talk to the family about the lawsuits he filed," said the source.
"We're in separate states and don't live where he lives. We don't see him on daily basis."
In his confessions, Flanagan also admitted to being gay and working as a male escort to make ends meet.
But despite his frustration at taking random jobs during the declining economy, he revealed there was only one event that led to the murders: "What triggered today's carnage was his reaction to the racism of the Charleston church shooting," he wrote in his suicide letter.
Article continues below advertisement
It's this revelation that also baffles his family.
"We have different races in our family," said the source.
"We don't judge a person based on sexual preference -- that is their business. If he chose to do that, we are not going to love any differently. We're a very loving family, we don't do that. We were brought up like that," added the family member.
The video image of Flanagan shooting Parker and Ward in cold blood and injuring a third victim, Vicki Gardner, of the Smith Mountain Lake Regional Chamber of Commerce, was shot by a man who seems like a stranger to the family.
"They were all happy kids, a close family, we had family functions," said the source of Flanagan and his two sisters.
"We can't see this happening," the source said. "That's why we're devastated because we don't know what happened.
"His dad Vester Sr. was a loving husband and we were brought up by a lot of women who were loving and caring."
In the moments after the killings, Flanagan fled and police found him in his rental car having turned the gun on himself. After he died of his injuries, police revealed that items linked to his getaway plan were found in his vehicle, including an iPhone, a briefcase that had three license plates, a wig, an umbrella and sunglasses in it, a Glock pistol with six magazines, a cache of 17 letters, and a to-do list.
Added the family member. "Something happened and we don't know what."