Chet Hanks Found? Photo Of Tom Hanks' Missing Son Surfaces On Social Media – See The Chilling Image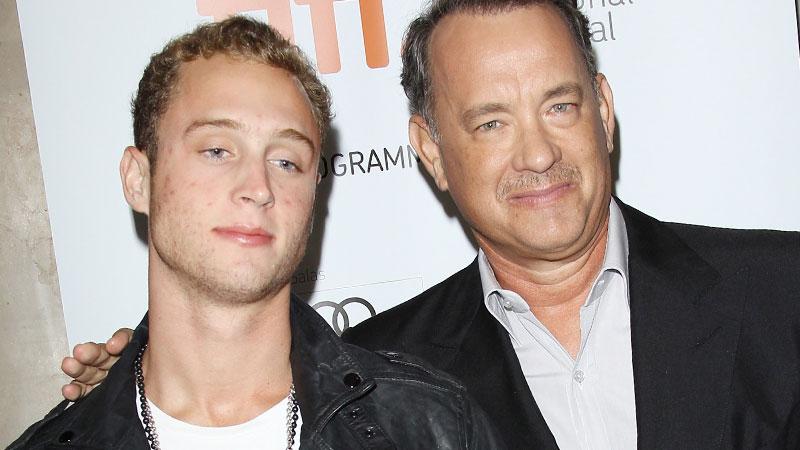 Tom Hanks' son, Chet Hanks, went MIA almost one month ago and RadarOnline.com has exclusively learned that the troubled 25-year-old may have resurfaced.
A photo was posted on August 27 on Instagram by L.A.- based celebrity hair stylist and make-up artist Bella Cheveaux featuring her with Hanks.
In the picture, Chet and Cheveaux appear to be a couple, as Cheveax added the hashtag#meandbae to the post. However, she also notes that it is a #tbt post, meaning that the photo was taken at a past date. It is unclear if that date falls within the time Chet has been missing.
Article continues below advertisement
The report that Chet was missing originated this week in Star magazine. According to the report, the young musician has not been active on social media since July 23, when he posted, "I'm not gonna be on Instagram for a while … Getting the f**k out of Dodge."
According to Star, "a month went by without a word from Chet — not even a single phone call to his family or friends. It's like he's fallen off the face of the Earth."
The magazine added that Chet's cell phone was allegedly tracked to the California desert town of Barstow, which is known as "the methamphetamine capital of California."
Prior to his disappearance, Chet had a stint in rehab 9 months ago and seemed to be doing well until this past Spring when he started to show signs of trouble.
In March, Chet got into a fight with bouncers at The Vault nightclub in L.A. and the very next month, in June, he allegedly trashed a hotel room 'drunk on Champagne and vodka," the magazine claims.
Story Developing.
Do you think that Chet Hanks is in danger? Tell us your thoughts in the comments below.