Caitlyn Jenner 'Devastated' By 'I Am Cait' Ratings & Haters, Reaches Out To Human Rights Campaign For PR Boost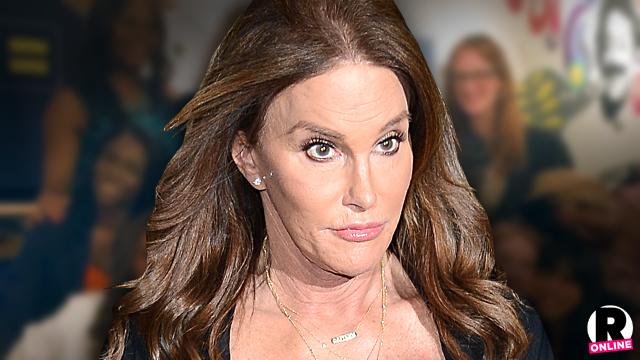 Caitlyn Jenner has not had a good week. After the 65-year-old reality star's highly-anticipated docuseries I Am Cait lost half of its audience in its second week, Jenner was bombarded by hateful comments from outspoken members of the transgender community and a well-connected source tells RadarOnline.com exclusively, "She is devastated!"
"Caitlyn is extremely upset about the show's ratings and does not want to talk to anyone right now," the insider says. "Not even her family."
Article continues below advertisement
That was just the tip of the iceberg for Jenner. As her show sank, she was simultaneously slammed by several prominent transgender activists who said that she is out of touch with the community that she is trying to represent.
But instead of staying in the problem, Jenner did what any of her daughter's would do and got into the solution by enlisting the help of the Human Rights Campaign and the power of her social media. Two days ago she posted to her Instagram a photo of her and her HRC transgender allies, along with a caption that read, "Thank you so much for all of your questions! My friends at @humanrightscampaign helped me answer some of them."
https://instagram.com/p/57f13SRjB1/?taken-by=caitlynjenner
At the end of her post, Jenner linked to the HRC website, which stated, "On last night's episode of I Am Cait, Caitlyn Jenner met with transgender activists and leaders, including HRC staff members, at HRC's Action Center and Store in San Francisco. The group shared with Jenner many of the problems transgender people face, including workplace discrimination, access to healthcare, anti-transgender violence and visibility."
Article continues below advertisement
The source tells Radar, "The Human Rights Campaign is helping Caitlyn to repair her image and is making sure that everything she says from now on in is congruent with the ultimate view of the transgender community as a whole."
"Caitlyn is really hurt by all of the criticism and asked her friends at the HRC to help her undo the damage that she's done. Caitlyn really wants to help people, and that is not just a storyline."
Do you think that Caitlyn Jenner can save her public image? Tell us your thoughts in the comments below