Changing Her Mind? Caitlyn Jenner Confesses She's Open To Dating Men On 'I Am Cait'–– 'I Can Appreciate The Male Form'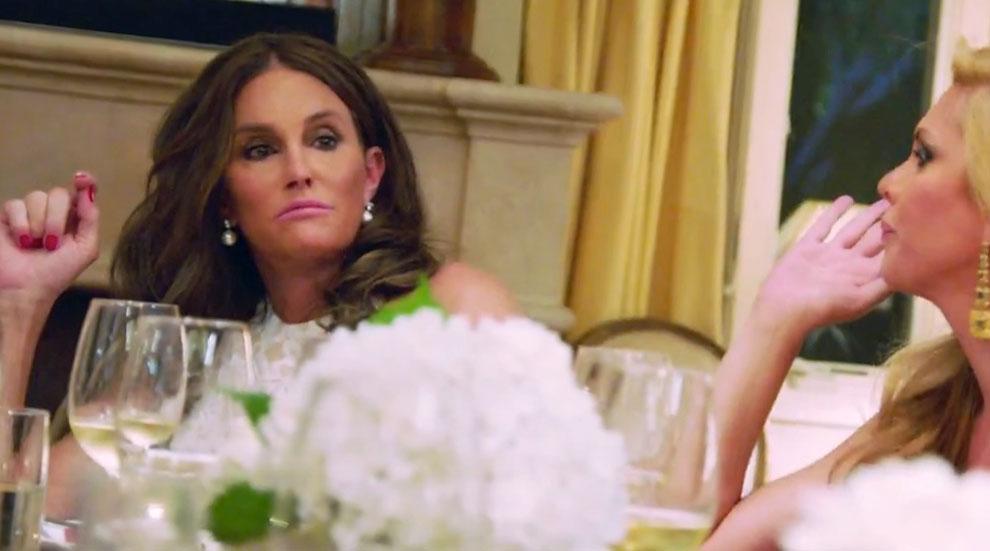 Caitlyn Jenner has said she's still interested in women -- but could that all be changing?
On the latest episode of I Am Cait, the 65-year-old reality star ponders the possibility of dating men over dinner with her new transgender friends in San Francisco.
While relaxing over wine in their rented villa, actress Candis Cayne throws a hot topic to the girl group.
"I want to hear what it's like to date as a trans woman in our community," she says.
Article continues below advertisement
"Caitlyn, you start!" one of the ladies yells, causing everyone to erupt into laughter.
"Absolutely nothing! I've only been with women," Jenner replies, dismissing the conversation as trivial. "I have bigger things than an orgasm to worry about."
When the women who are interested in men are asked to raise their hands, Jenner seems to move her arm above the table -- but then quickly pulls it down.
She awkwardly begins to explain her stance.
"I can appreciate the male form. It doesn't mean, I don't know. Unless I got there," she stumbles. "And for me, if that was the case, as far as a male/female relationship, I would want to have the right parts."
(As RadarOnline.com previously reported, Jenner underwent a full sex change surgery after she completed her groundbreaking interview with Vanity Fair magazine.)
Echoing previous statements, Jenner admits she doesn't have all the answers quite yet.
Article continues below advertisement
"I don't count anything out. I don't know where it's all going."
Though she isn't ready to look for love, Jenner crosses another major milestone this week.
She once admitted she was terrified to sport a swimsuit, but the Olympic legend hits the villa's private pool in a sexy white one-piece.
"I did it! But I'm not getting my hair and makeup wet," she tells friends including Cayne, professor Jennifer Boylan, activist Chandi Moore and writer Jen Richards.
Her pals, of course, applaud her big step.
"It was nerve-wracking," she later tells the cameras with a new confidence. "It felt very freeing. I saw my reflection in the glass door, and it looked pretty good!"
As the San Francisco getaway winds down, the women try roller skating, motocross racing and wine tasting.
While sipping wine, a tipsy Jenner gets emotional in a toast to her new friends, thanking them for their positive influence on the E! series.
Article continues below advertisement
"Months and months and months ago, I thought about doing this show. And I thought 'How can I do a show that's going to make a difference in the world?'" she says through the tears. "Seeing the things that you've gone through in your life, I so appreciate all your input.
"It just really has been great."
Watch the video on RadarOnline.com
After saying their goodbyes, Jenner and Cayne head back to Los Angeles in a private jet.
"Candis and Caitlyn sitting in a tree K-I-S-S-I-N-G!" sings Moore, in a nod to suggestions that the two women are crushing on each other.
Back at home, the starlet faces reality, which includes a friend who is upset with her.
Jenner's assistant Ronda Kamihira tells her she feels pushed aside around her longtime pal's new clique of powerful trans women.
"I feel like everything's changed: everything now is like this roller coaster, and I feel like I don't even exist anymore," she confesses.
Jenner assures Kamihira she appreciates her friendship, and the two hit the movies, just as they've done twice a week for years.
Which celebrity do you think would be a good match for Caitlyn? Sound off in the comments.