Prosecutors Begin Review Process In Caitlyn Jenner's Malibu Accident –– Will Determine If Reality Star Is Charged In Deadly Crash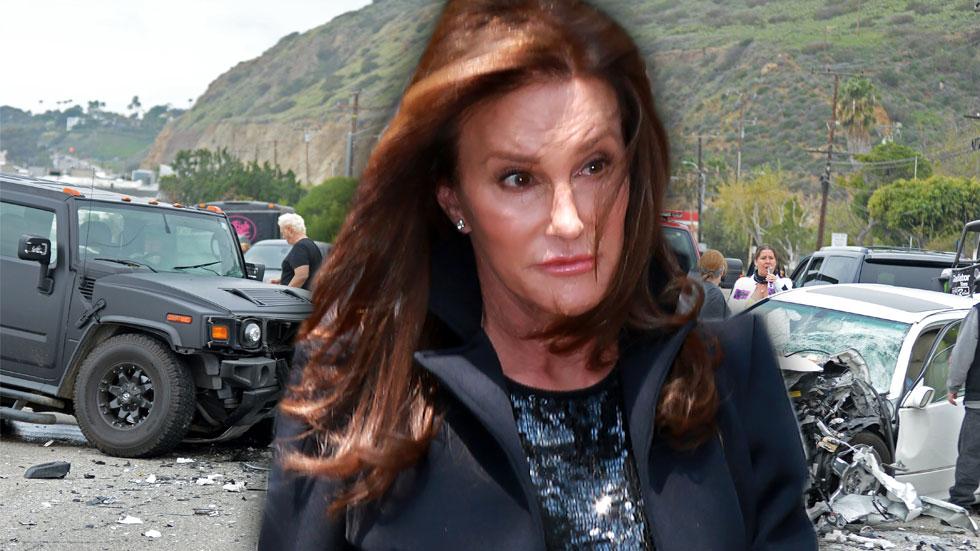 Prosecutors Tuesday started looking at the evidence in Caitlyn Jenner's deadly car crash, which will determine their decision whether or not they file charges against her.
The evidence is in the hands of the Los Angeles County District Attorney's major crimes division, who haven't set a deadline as to when they'll come to a decision by, according to spokesman Greg Risling.
As RadarOnline.com previously reported, a 161-page report released by the Los Angeles County Sheriff's Department in the Feb. 7 accident in Malibu determined that the Olympic gold medalist "set off a chain of events" that triggered the four-car accident that led to the death of 69-year-old Calabasas native Kim Howe.
Article continues below advertisement
Investigators claimed Jenner violated vehicular manslaughter laws in driving too fast for the busy road conditions on Pacific Coast Highway, causing her Cadillac Escalade to careen into both Howe's white Lexus and a black Toyota Prius driven by Jessica Steindorff. (Howe's Lexus subsequently struck a black Hummer Peter Wolf Millesi was driving.)
"I cannot pretend to imagine what this family is going through at this time," Jenner said following the crash. "I am praying for them. I will continue to cooperate in every way possible."
Jenner has been named in a wrongful death lawsuit from Howe's stepchildren Dana Redmond and William Howe, who said she was "careless, negligent, and reckless" behind-the-wheel.
Jenner's legal team have objected to requests that she give a deposition in the case, as "it would be highly inconvenient to participate in more than one deposition ... due to the intense public scrutiny faced by" the transgender reality star. A hearing is slated for Sept. 4.
Jenner has also been named in a personal injury suit from Steindorff, who said Caitlyn "negligently, carelessly, recklessly, and wantonly drove, managed, maintained, controlled, operated and entrusted their motor vehicle."
Jenner could face a year behind bars if convicted, should a case be brought.