'The Truth Always Comes Out!' Brett Rossi Unloads Blistering Twitter Rant About Her Ex Charlie Sheen & 'Drugs' -- READ The Jaw-Dropping Posts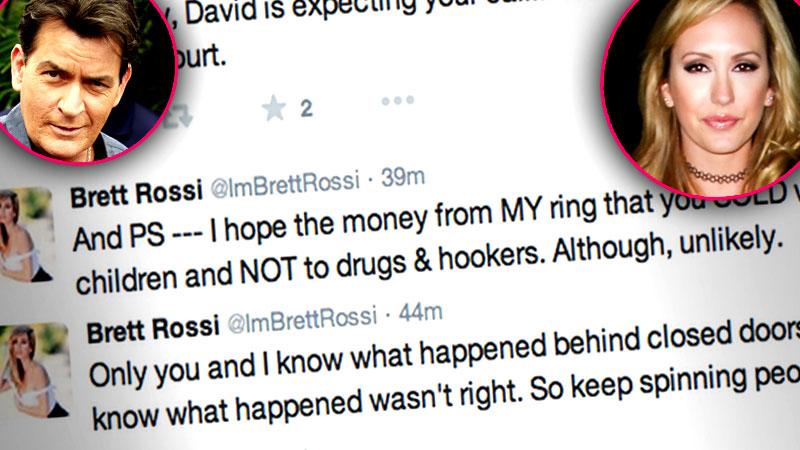 Ten months after Charlie Sheen and Brett Rossi broke up, his former fiancée surfaced again on Twitter with a wild rant directed at her notorious ex, and RadarOnline.com has all the details.
Seemingly out of nowhere, Rossi, aka Scottine Sheen, unloaded with a shocking rant on Tuesday afternoon, accusing Sheen of sending goons to her home to intimidate her into keeping quiet about what really happened in their relationship.
Article continues below advertisement