'Screaming' & 'Blood On The Walls!' Disturbing New Court Documents Make Horrifying Claims About Bobbi Kristina Brown's Hellish Life With Nick Gordon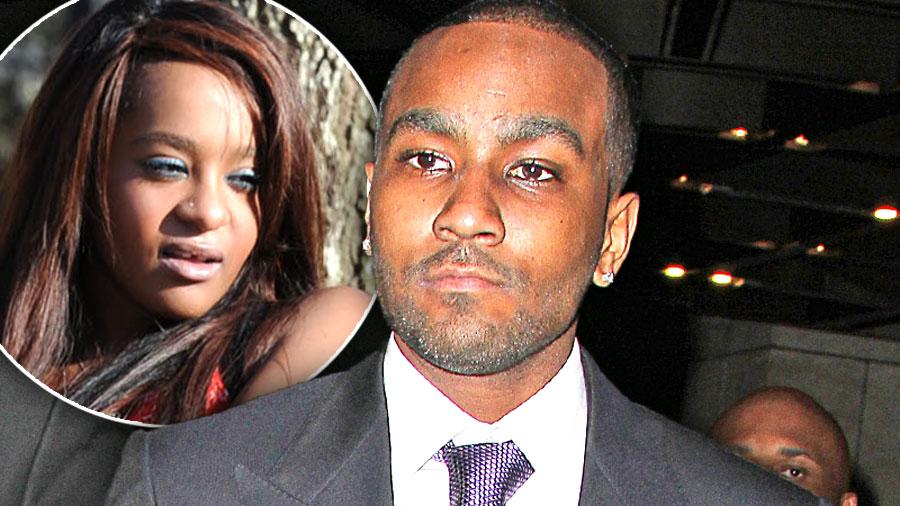 Bobbi Kristina Brown has barely begun to rest in peace, but new court documents have exposed horrifying claims about the last days of her life. According to an amended lawsuit filed by her estate, her former boyfriend Nick Gordon once beat her so badly she was "screaming" and there was blood on the walls of their Atlanta-area town home.
The lawsuit, filed by Bobbi Kristina's conservators, states that just days before January 31, Gordon viciously attacked his girlfriend.
Article continues below advertisement
Several witnesses claimed they saw Gordon hit Bobbi Kristina as she sat on a sofa, causing the couch to break, and leaving her on the floor. As she was on the floor, the lawsuit states, he was "hitting her in the face until she was bloody."
Gordon then allegedly began kicking Bobbi Kristina, causing her to lie on the floor "screaming and curled up in the fetal position," the documents claim. "As a result of Gordon's attack, Bobbi Kristina's tooth was knocked out and blood was on the floor."
The lawsuit claims Gordon then dragged her by her hair upstairs to the master bedroom, leaving blood on the walls of the staircase. He allegedly told witnesses, "I don't do this often."
The lawsuit, filed in June and amended August 7, also claims the couple had an explosive fight just hours before she was found lifeless in a tub. The documents claim they began arguing in the kitchen before moving upstairs to the master bedroom, where Gordon allegedly accused Brown of cheating in a heated fight that lasted roughly 30 minutes.
Article continues below advertisement
Soon, the lawsuit claims, "everything abruptly became quiet" and Gordon "gave Bobbi Kristina a toxic cocktail rendering her unconscious and then put her face down into a tub of cold water causing her to suffer brain damage."
Gordon then reportedly came out of the bedroom in a new set of clothes, the lawsuit alleges, and told a female guest, "Now I want a pretty little white girl like you."
The lawsuit claims that 15 minutes later, another guest found Brown in the tub unconscious and with a tooth dislodged from her gums.
The guest was soon joined by Gordon who allegedly began shouting "Clean up, clean up," and attempted to revive her.
The lawsuit claims she was later diagnosed with "irreversible brain damage" that was allegedly "as a result of Gordon's actions.
As RadarOnline.com reported, Brown's conservators filed the $10 million lawsuit in Fulton County Superior Court on June 24, accusing Gordon of assault, battery, intentional infliction of emotional distress, and transferring money from her account into his own without authorization — claims Gordon denied across the board.
Gordon has yet to comment on the newest allegations.
Story developing.