Bill & Hillary Clinton Dance The Night Away At Martha's Vineyard Birthday Party, See The Goovin' Video!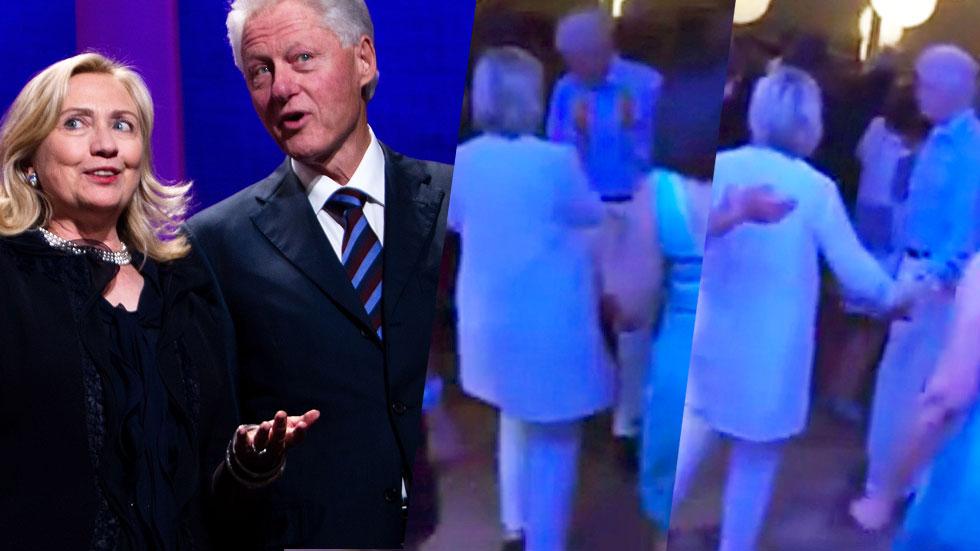 They may be approaching their 70s, but Bill and Hillary Clinton proved that they still know how to pull out all the stops on the dance floor.
The couple was spotted getting their groove on at a birthday party for Vernon Jordan, former Clinton administration adviser, at Martha's Vineyard this weekend.
The adorable pair showed off their airy, step-clap dance moves on the floor, swaying to the beat of the reception's cover band.
Article continues below advertisement
Hillary and Bill weren't alone either. Barack and Michelle Obama, and Morgan Freeman -- now grieving the shocking loss of his step granddaughter -- were in attendance as well.
Watch the Video on RadarOnline:
Meanwhile, Hillary has been under intense scrutiny in recent weeks after "top secret" emails recovered on her private server, U.S. officials told the AP.
In March, the 67-year-old claimed that she sent emails from her personal account, but they never included "classified material."