Mean Girl! Bethenny Frankel Slams Sonja Morgan For Critiquing Young Models: 'I Don't Need This Girl Getting An Eating Disorder On My Watch'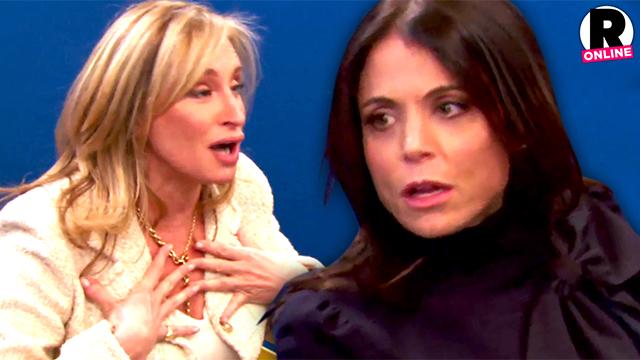 Bethenny Frankel gave Sonja Morgan a hard time earlier on in the season about her love for partying — and now, it looks like Frankel is back to picking on her costar.
In a preview for the upcoming episode of Real Housewives of New York City, Morgan hosts a casting call for models she is looking to hire to walk in an upcoming runway show for her new fashion line, and she has called on Heather Thomson and Frankel to help her in the casting process.
Article continues below advertisement
But when the first model, named Heather, comes in, Morgan is quick to dismiss her, saying that the young model is too skinny to wear her namesake line.
"We'll just check her measurements because she is very slim at the waist," Morgan says to no one in particular.
She doesn't think that the model has the right body shape.
"More Versace, Armani cut," Morgan continues. "I think my cut is more of a Ralph Lauren silhouette."
One of Morgan's employees then says that the girl is pretty, which leads Morgan to get defensive.
"She's beautiful; she's a model," Morgan says. "I'm not insulting her. I'm saying she's not our fit."
After the girl finally leaves, Frankel dives in attacking Morgan for her comments.
"Do you usually say that stuff in front of the girl… who's gonna now go kill herself," she says.
Thomson adds, "I don't think you say that in front of them."
This causes Morgan to freak out.
"I used to be a model," she shouts. "She's a model; she's a professional."
But Frankel still doesn't agree with Morgan's reasoning.
"While Sonja is saying these girls are used to people saying, 'You are too this, you are too that,' we don't have to contribute to that," Frankel says. "I don't need this girl getting an eating disorder on my watch."
RHONY airs on Tuesdays at 9 PM EST on Bravo.