Look Out Matt Lauer? Fired 'Today' Anchor Ann Curry Writing Salacious Tell-All Book – And NBC Is Not Off Limits!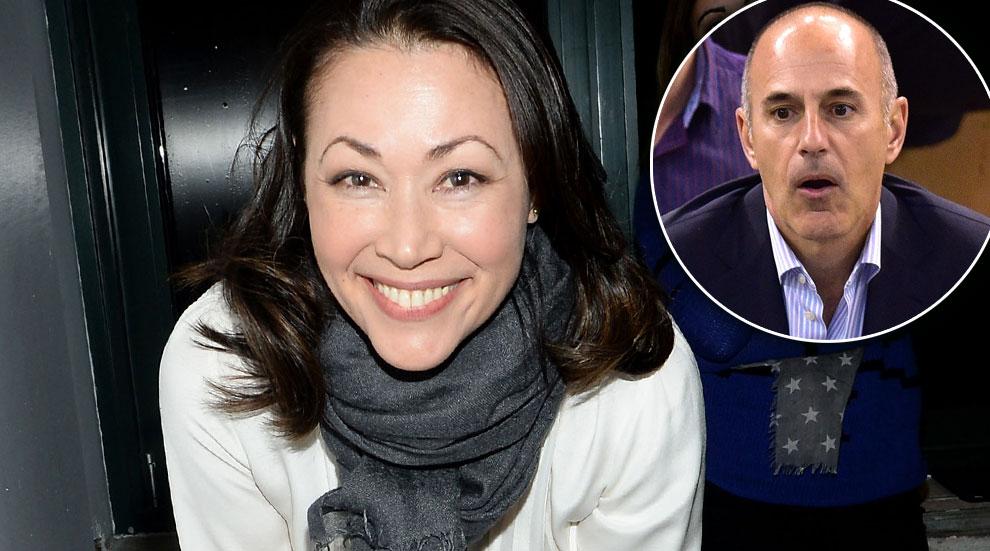 Watch out Matt Lauer, this could get messy! Ann Curry is reportedly pulling together a new tell-all book.
After a high-profile firing from the TODAY Show 2012, which many blamed on Lauer, Curry made an extended exit from NBC after a whopping 25 years on the show.
As RadarOnline.com previously reported, Curry still "believes Matt played a major role in her downfall." Meanwhile, Lauer was reportedly "relieved" by her exit.
Article continues below advertisement
"Matt hoped that with Ann departing from NBC, everyone in the media will move on from how she was demoted from TODAY," an insider revealed. "In one word, Matt is relieved Ann will no longer be employed at NBC, as it has been an albatross around his neck."
According to Page Six, Curry is now working on her own media startup with financial help from NBC Universal – and will be penning a new book! Unfortunately for Lauer, it could expose the dirty secrets behind her departure.
The publication also claims that Curry's nondisclosure agreement with NBC doesn't prevent her from talking about the ordeal.
To add more complications into the mix, Curry has received close to a $12 million salary from NBC after her exit, which – according to insiders – has made the network "unhappy that she has been paid a lot of money to do nothing."