Exclusive
Good Riddance! Matt Lauer 'Relieved' Ann Curry Is Leaving NBC, Nearly Three Years After 'Today' Debacle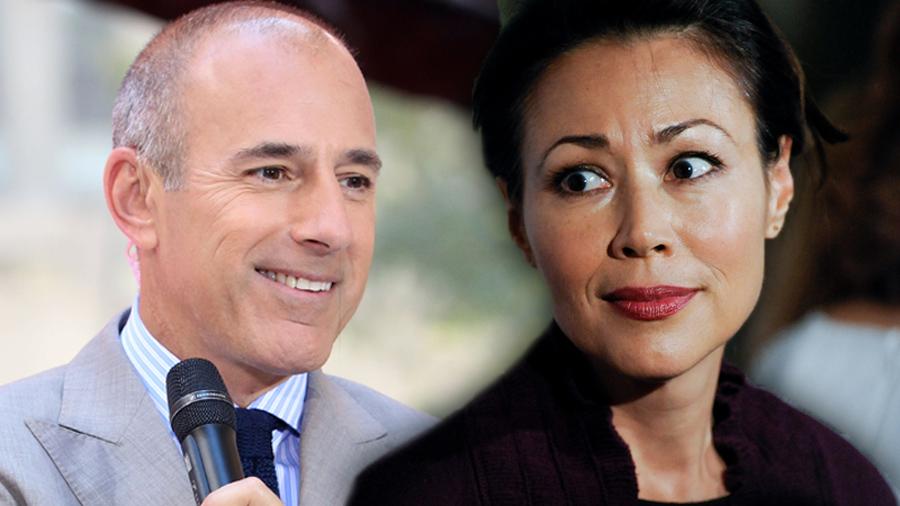 Ann Curry is finally leaving NBC nearly three years after her unceremonious ouster from Today and RadarOnline.com has learned that her former co-star, Matt Lauer, is utterly "relieved."
"Matt hopes that with Ann departing from NBC​, everyone in the media will move on from how she was demoted from TODAY," a peacock insider revealed.
"In one word, Matt is relieved Ann will no longer be employed at NBC, as it has been an albatross around his neck."
Article continues below advertisement
"Even though Matt and Ann obviously aren't on the best terms, he wishes her good luck in for future endeavors, whatever it might be," the source continued.
Page Six was first to report Tuesday that NBC was ready to announce Curry's departure from the network.
According to that report, Curry will "soon announce she is setting up her own production company to provide news reports and documentaries to numerous outlets, including NBC."​
​"Ann wanted to continue to earn her very hefty salary, and NBC said no way," an insider previously told Radar. "She had been paid $12 million to basically do nothing for the last two years."
"Yes, Ann did some great interviews after leaving TODAY, but she was the highest paid correspondent at the network, and she was earning almost double what Savannah Guthrie earns," the source explained. "Currently, Ann doesn't have any other offers on the table, and the network is glad she will finally be gone, for good."
A rep for TODAY didn't immediately respond to request for comment.