Presidential Election 2016
She's Hired! Amal Clooney Top Choice To Replace Donald Trump As Host Of Celebrity Apprentice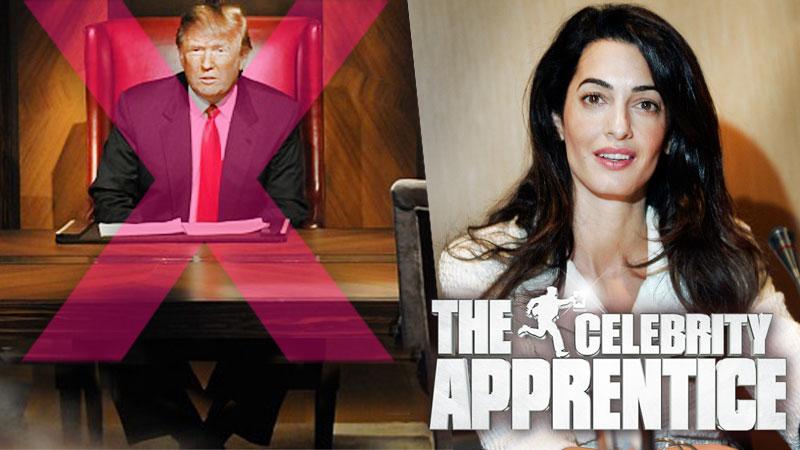 Ever since NBC and Donald Trump parted ways, fans of The Celebrity Apprentice have been left to wonder who would be filling the presidential candidate's shoes as the host of the reality competition. But now, sources close to the show say the right man for the job just might be a woman, and they know just which one they want -- human rights lawyer, Amal Clooney!
The British barrister was relatively unknown before she married actor George Clooney, but since being thrust in the spotlight, she has captured the adoration of the public with her professional prowess as well as her keen sense of style.
Article continues below advertisement
"Basically we want Amal, although there are a couple of other prominent women in contention," a television executive told Express. Amal, who has been working as a visiting professor at Columbia Law School, has already been spending a good amount of time in New York where The Celebrity Apprentice is filmed. "We think she could be a perfect fit, if her schedule can be made to dovetail with shooting requirements."
Would you watch The Celebrity Apprentice with Amal Clooney as host?