Alleged Mistress: Gavin Rossdale Cheated On Gwen Stefani At Playboy Mansion! Shocking Details Of Sexual Encounter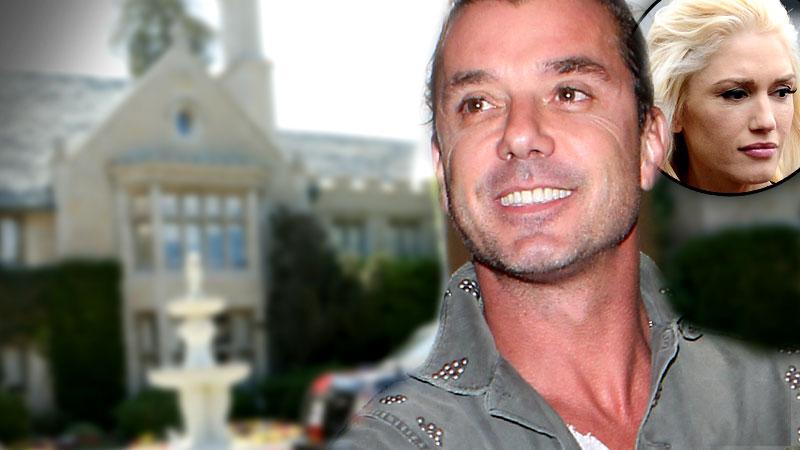 Just over a week after Gwen Stefani and Gavin Rossdale filed for divorce, an anonymous woman is claiming that Rossdale had cheated on Gwen Stefani during their engagement
Stefani and Rossdale dated for seven years prior to the start of their 13 year marriage, but as RadarOnline.com has reported, Stefani has long been weary about Rossdale's cheating ways. Now, a mistress has spoken out regarding an alleged 2002 sexual encounter with Rossdale.
Article continues below advertisement
"He was beautiful and charming," the woman told In Touch. "He was with Gwen, but that didn't stop him from hooking up with me." Citing an "instant attraction," the woman recalls that she was wearing nothing but lingerie and body glitter when she was introduced to Rossdale by mutual friends.
The woman, a Hollywood insider, says that they "spent a lot of time flirting," and that Rossdale had said that he and Stefani were having relationship problems. "I thought they were breaking up and that I had a chance," she admitted.
The pair then headed to a room with padded floors inside the mansion. "We started fooling around," she revealed, claiming that the two had oral sex. "Gavin was so gentle and kind."
Through The Years: Gwen Stefani Gavin Rossdale In Happier Times — Don't Speak, Just Click
After the alleged sexcapade, the woman says that she and Rossdale exchanged regular text messages. "I was head over heels in love with him," she said, adding that she was shocked when he married Stefani a year later – but that he continued to text her for a month after that. "I do feel bad for Gwen," she said. "He's just a cheater."
But this woman is not the first to claim that Rossdale had engaged in an affair. In 2010, Courtney Love revealed that Stefani knew about the 8 month affair that she'd had with Rossdale, whom she'd said she wanted to marry.
Indeed, RadarOnline.com has revealed exclusive details on the extent of Rossdale's cheating, as well as his and Stefani's struggle with his bisexual identity, as told by Rossdale's former lover Marilyn, born Peter Robinson, who admitted to speaking with Rossdale shortly before the divorce announcement. "Stefani didn't want to know or acknowledge certain things about him… She wanted to edit his past and he wanted to as well."