Exclusive
Second Shot At Love? Gavin Rossdale's Gay Lover Talks Rekindling Their Romance — 'I Really Love Him'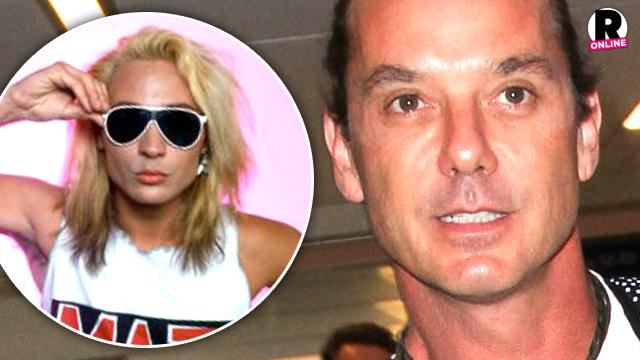 Gavin Rossdale's cross-dressing former lover reveals new details on his five-year love affair with the Bush frontman.
"He was the love of my life," Marilyn, who was born Peter Robinson, tells RadarOnline.com in an exclusive interview. "I'm f**king proud of that."
"All of this pretending it didn't happen and keeping it a secret, that's really old," adds the jilted pop star.
As RadarOnline.com reported, Marilyn claims 49-year-old Rossdale still battles "issues" following their passionate gay relationship in the early 1980s. Rossdale went on to date women after he became famous and denied he was ever with Marilyn in 2009, but he admitted the following year that he had lied.
Article continues below advertisement
"Is he gay or straight? Gavin said, 'Neither.' I think he's ambidextrous," Marilyn jokes.
Rossdale's past gay lover also reveals the singer's reason for not embracing his sexuality. "He always goes on with same line on me: 'Don't you realize that I'm married to America's sweetheart Gwen Stefani!'" Marilyn recounts. "If he's straight, he's a f**king damn good actor."
"She didn't want to know or acknowledge certain things about him," he alleges of Rossdale's soon-to-be ex-wife. "She wanted to edit his past and he wanted to as well."
As for ever rekindling their romance, Marilyn says the idea is "lovely" but there are major roadblocks involved.
"I want to say I would take him back in a heartbeat, but the reality goes 'what is going on with you?'"
Ultimately, Marilyn doesn't think any romance between the two would work.
"I've been celibate for 25 years," he explains. "The next person I engage with I want to be adored and loved and not ashamed about who I am. I don't think we'll ever be friends and that upsets me because I really love him."