Confession: Alanis Morissette Admits Struggles With Eating Disorder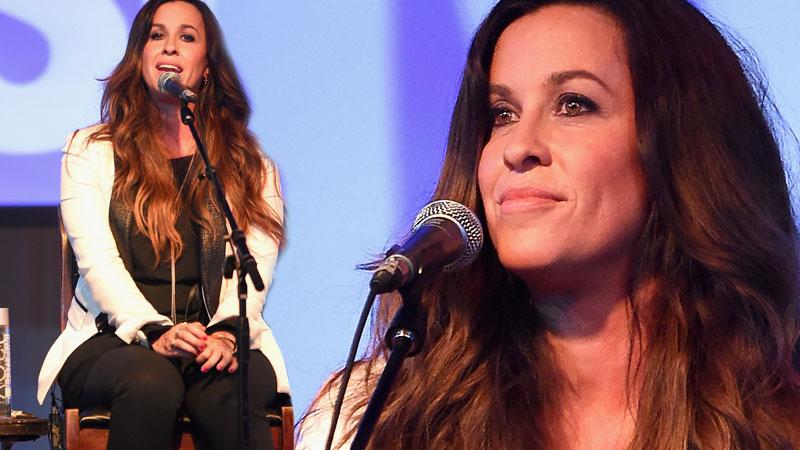 2015 marks 20 years since Alanis Morissette rocked the world with her legendary grunge album, Jagged Little Pill, and a lot has changed for her since then. Once plagued by anorexia and bulimia, the 41-year-old now reveals how she was able to use inner peace to maintain her outward health.
"The big question for me around eating-disorder recovery is, 'What is sobriety with food,'" she admitted in an interview with Women's Health. "We know with alcohol, you just don't drink it and don't go to a bar. With heroin, you just don't go near it. Whereas with food, you have to eat, so how can one go from, in my case, bingeing and purging, starving, overeating, the scale going up and down — how can I go from that to a 'sober' approach?"
Article continues below advertisement
The rocker revealed that while her struggles manifested themselves in her relationship with food, the issues were actually much deeper and more widespread than they may have seemed.
"I've been so disassociated for most of my life, and it's shown up in various forms like eating disorders and not having boundaries around having sex as a young person and just not being aware of boundaries and having a lot of mine be violated and not considered," she said. "For me, the idea of building boundaries has become a huge part of my spiritual practice. With the mindfulness somatic practices, it's really helped me stay in my body."
MORE ON:
Alanis Morissette
Now, Morissette listens to her body and allows it to guide her food choices. "I was raised on macaroni and cheese," she confessed. "But I've noticed allergies that have gone away when I step away from dairy. I've noticed when I get the high-nutrient greens, I sleep better. There's less moodiness. Food is entirely medicine to me. That doesn't mean I'm just eating seeds and raspberries, although that's fun, too, but it's an integrative approach."