Alanis Morissette: I'm Willing To Breast Feed My Kid Until He's Six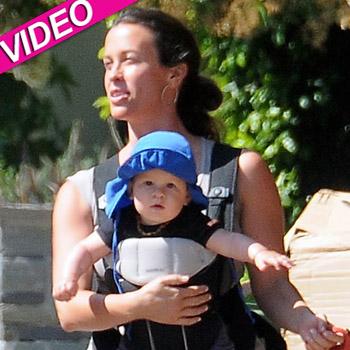 Alanis Morissette has no timetable as to when she'll stop breastfeeding her 17-month-old son Ever, even if it's not until he's 6-years-old.
"I'll stop whenever he wants," the 90s breakout, 37, said on Good Morning America Thursday in regards to the controversial new trend of attachment parenting, an umbrella term to outline nurturing techniques including long-term breastfeeding and parents sleeping with their children in the same bed.
Article continues below advertisement
"I know some children who have weaned naturally at two years, some kids wean naturally a couple of years later; I mean, it's up to every child," she said.
The You Oughta Know singer follows in the steps of another 90s icon, Blossom star Mayim Bialik, as a famous advocate for the cause, brought into the consciousness after a Time magazine feature.
Watch the video on RadarOnline.com
Alanis, whose husband is rapper Mario "Souleye" Treadway," said of attachment parenting: "I consider it appropriate, it is appropriate for that particular child and that particular family."