'You'll Go Home In An Ambulance!': Zoey Tur's Shocking Showdown With Breitbart Editor Results In Battery Complaint To Police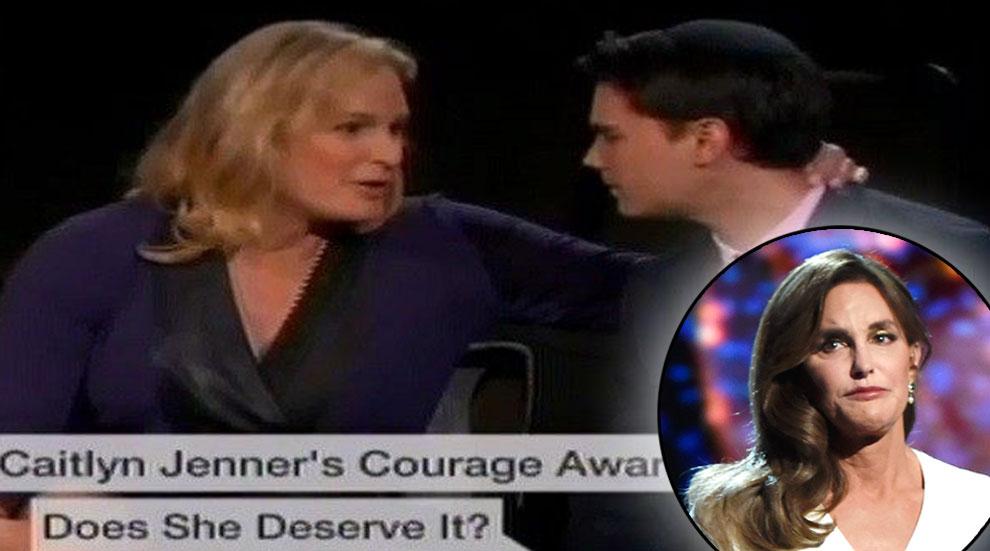 A tense showdown on Dr. Drew's show has led to a Breitbart editor accusing famed transgender journalist Zoey Tur of battery.
The incident took place on Friday's show between Tur and Ben Shapiro -- who addressed Tur as "sir," during a testy debate about Caitlyn Jenner's worthiness of an ESPY Award.
After the obvious faux pas, a heated Tur put her hand on Shapiro's back and told him, "You cut that out now, or you'll go home in an ambulance."
Article continues below advertisement
Prior reporting the incident on Sunday, Shapiro said Friday that Tur "also said he would see me in the parking lot," leading to "CNN security accompanying me to the car."
Watch the video on RadarOnline.com
The two then took the beef online, leading Tur, a veteran helicopter pilot-reporter in Los Angeles, to write that "being called sir and mentally ill is violence," with Shapiro retorting, "No, actually, grabbing people by the neck and threatening to send them to the hospital is violence."
When Tur agreed with a Twitter user that suggested she "curb stomp" the conservative, Shapiro doubled down on his accusations, claiming that Tur's "curb stomp" endorsement -- associated by many with the actions of Edward Norton's racist skinhead character in 1998's American History X -- was an anti-Semitic jab at his Jewish background.
Not so said Tur, who is also Jewish, and told Salon that she "even saved an IDF soldier during a Katyusha rocket attack (Israel's war with Hamas/Lebanon)."
Tur -- who famously dated Carrie Fisher when she was formerly known as Bob Tur prior to her transition -- continued, "Shapiro and his rag made that anti-Semitic stuff up. How can a Jewish woman that performed a tracheotomy on an IDF soldier during war be a neo-Nazi?"
She also asked, "Why are conservative Christians & @BenShapiro so obsessed with my genitals? What would Freud say? WWJS?"