Exclusive
Outrage!! Bruce Jenner 'Demanding Apology' From Jamie Foxx Over Transgender Joke At iHeartRadio Awards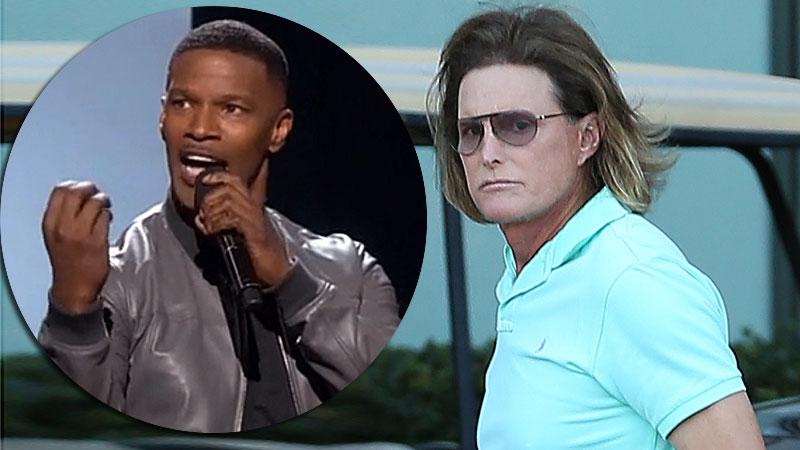 Article continues below advertisement
Making the situation worse, Foxx dug himself a deeper hole by adding, "Look, I'm just busting your balls. While I still can."
Although laughs could be heard in the crowd, fans instantly took to social media to share their extreme disapproval of Foxx's comments, with such comments as "Seriously #JamieFoxx? #BruceJenner jokes? You're disgusting, that's not ok. It wasn't funny, just mean spirited and lazy. #SupportLGBT."
However, as America erupted with anger over the remarks, which some are calling "hate speech," the most offended by this are Jenner's large and outspoken Keeping up with the Kardashians clan.
"It was just beyond rude and absolutely uncalled for," the insider tells RadarOnline.com. "Bruce knows Jamie and Jamie knows their whole family and has for quite some time now."
According to the source, "Everyone in the Kardashian and Jenner clan are demanding that he apologize publicly and privately to Bruce stat and if he doesn't, he is going to get the serious wrath of Bruce's girls who are not okay with this."
"Jamie thought that he was being funny, but he really tanked what is left of his dying career with this one."
Do you think that Jamie Foxx should publicly apologize? Tell us your thoughts in the comments below.