Did He Go Too Far? Jamie Foxx Takes Controversial Jab At Bruce Jenner -- See The Shocking Video!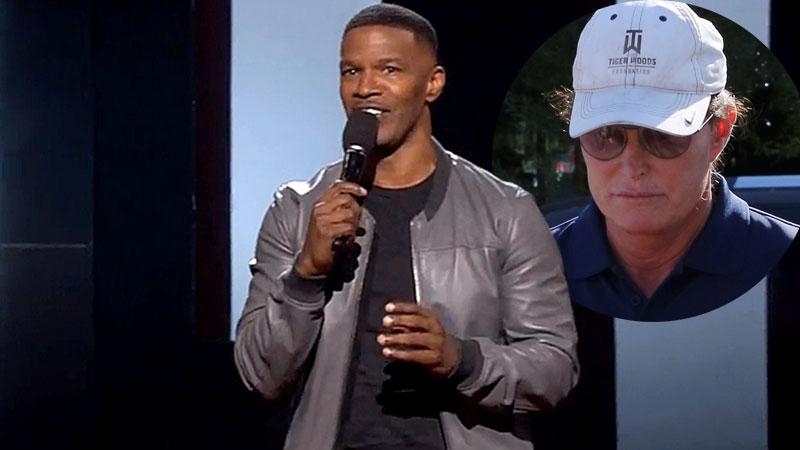 Ouch! Jamie Foxx took a jab at Bruce Jenner – below the belt – during his iHeartRadio Awards opening monologue, and you won't believe what he said!
"Bruce Jenner will be here doing some musical performances," the actor quipped during his speech. "He's doing a 'his' and 'her' duet all by himself."
The audience couldn't help but laugh, though many members looked a bit uncomfortable in their seats as the jokes unfolded.
Article continues below advertisement
"Look, I'm just busting your balls. While I still can," Foxx added with one last joke at Jenner's expense.
But the Kardashians patriarch wasn't the only celebrity Foxx ripped into during his remarks. The singer-actor also poked fun at the legal battle between Gaye's family and the "Blurred Lines" songwriters, as well as hip-hop mogul Suge Knight.
At least Bruce wasn't alone!
Watch the Video on RadarOnline:
Jenner has laid low since his car accident earlier this year, though the season premiere of Keeping Up With The Kardashians has put the famous father on the map once more.
However, as RadarOnline previously reported, the reality star still plans to undergo his surgery this summer.
Did Foxx go too far, or were his jokes all just for fun? Sound off in the comments below!