No Photoshop Here! Bruce Jenner's Official Debut As A Woman Revealed In 13 Jaw-Dropping Photos — The Heels, The Makeup & More!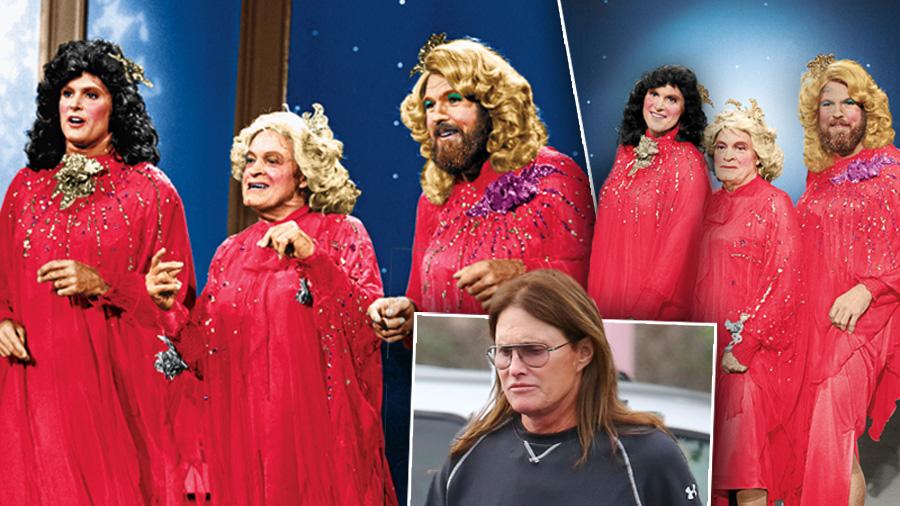 At last, the moment the world has been waiting for! Bruce Jenner finally made his official debut as a woman and RadarOnline.com has 13 shocking untouched photos of his big night out!
Article continues below advertisement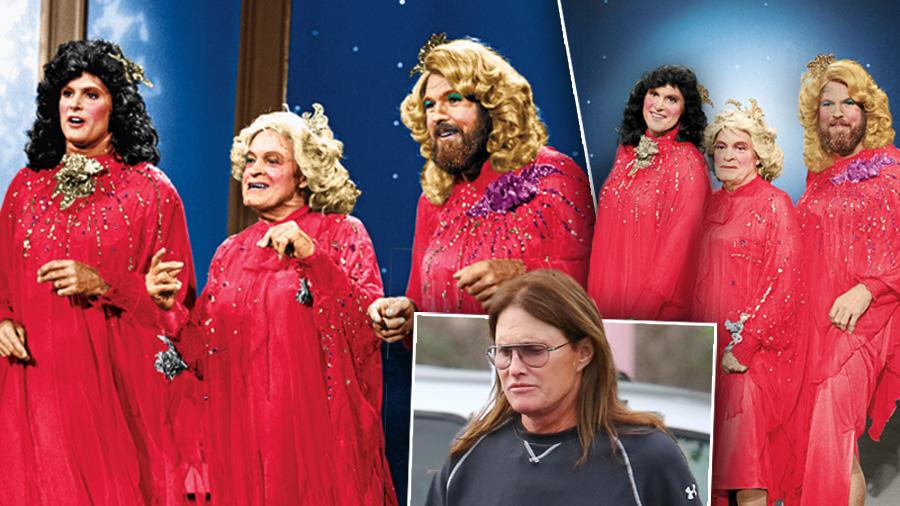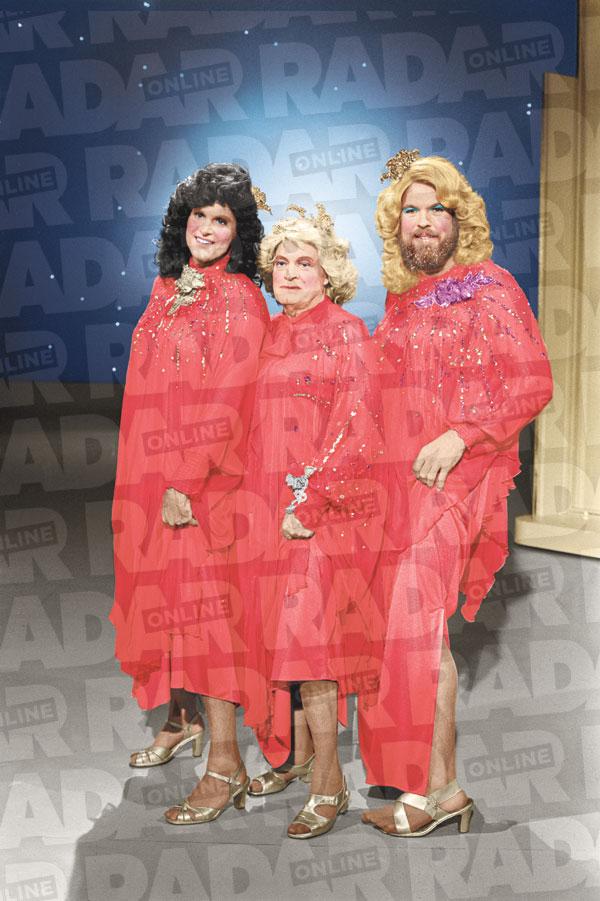 Jenner only recently has admitted he wants to live life as a woman. But he dipped a high-heeled toe into cross-dressing way back in September 1981, when he appeared as one of the "Mandrake Sisters" on "Bob Hope's All Star Comedy Look At The New Season — It's Still Free And Well Worth It," a TV special that aired on NBC.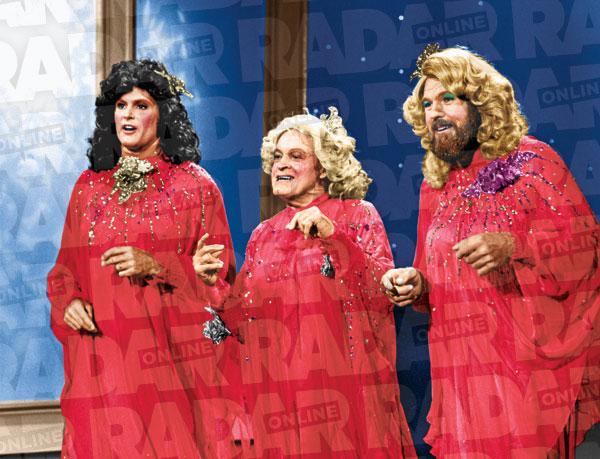 Jenner, alongside Hope himself and Little House on the Prairie star and former NFL player Merlin Olsen, sang in falsetto to "Take This Job and Stuff It."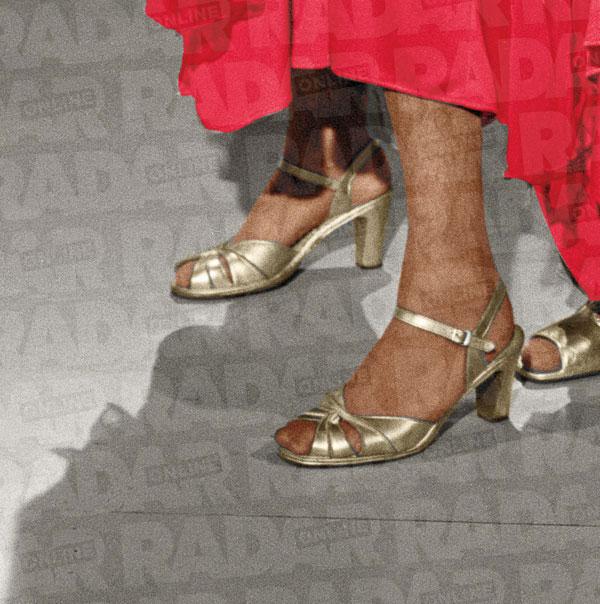 At the time, Jenner had been married to Linda Thompson for more than eight months. Who would have guessed the former Olympian was desperate to wear heels like this full-time?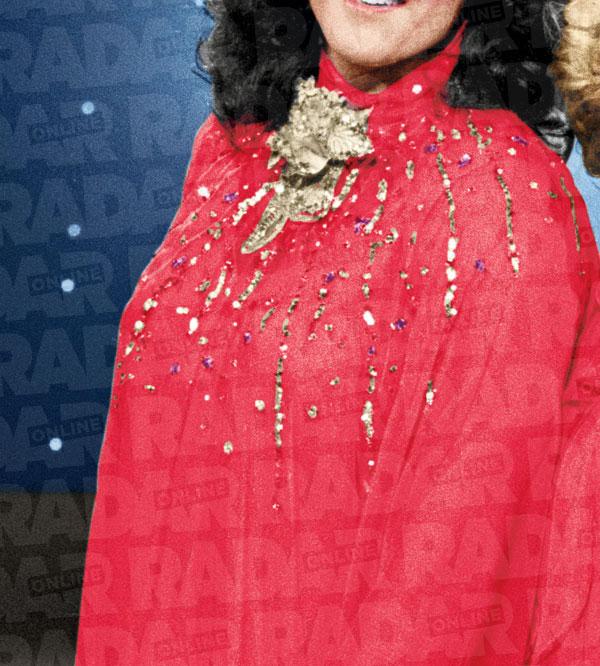 His prosthetic breasts protruded under his sparkly gown. Now, hormone treatments have him spouting breasts of his own — and wearing sports bras in public, as Radar has reported.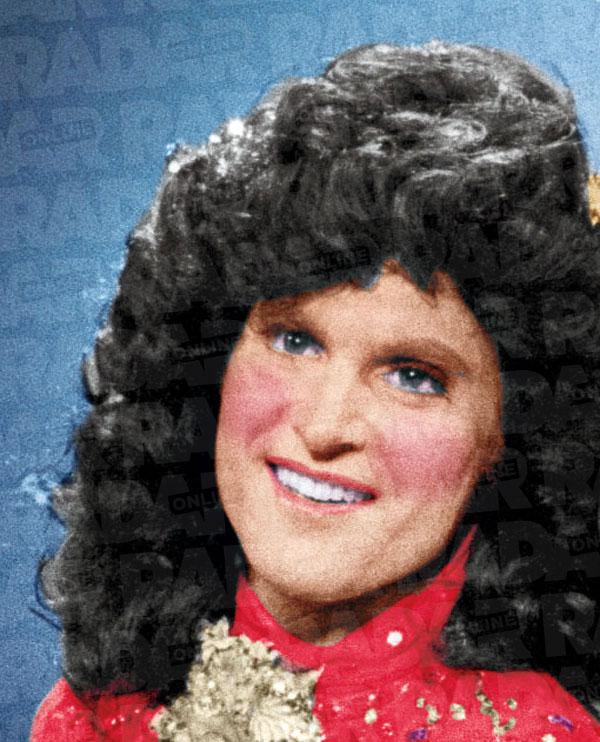 Rosy blush, glistening lip gloss and eyeshadow really brought out the color of Jenner's eyes. And it's hard to deny how happy he looked!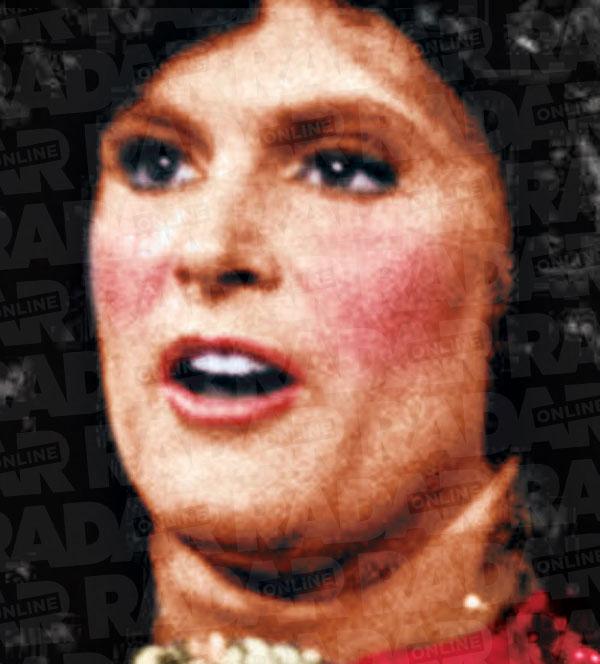 Jenner sang in falsetto for the show.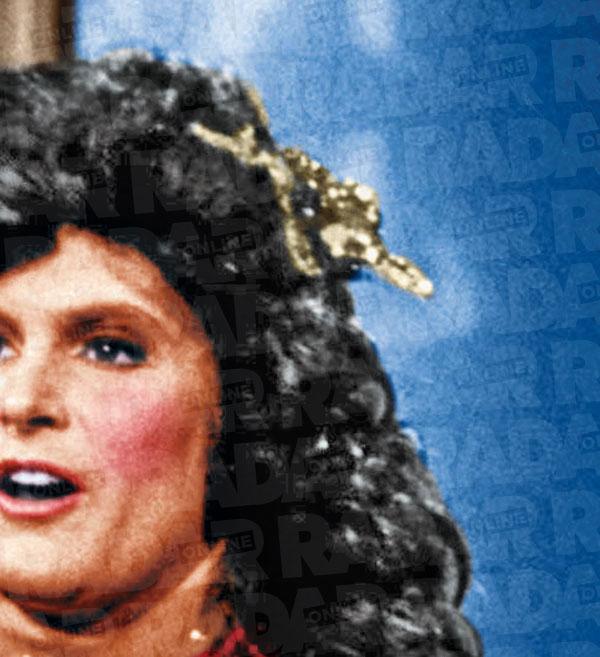 His flowing wig was topped with a sparkly gold ornament. Today, Radar readers know, he's grown out his own auburn locks in preparation for his transition.
*EXCLUSIVE* Bruce Jenner lets his Hair Down at the Madonna Inn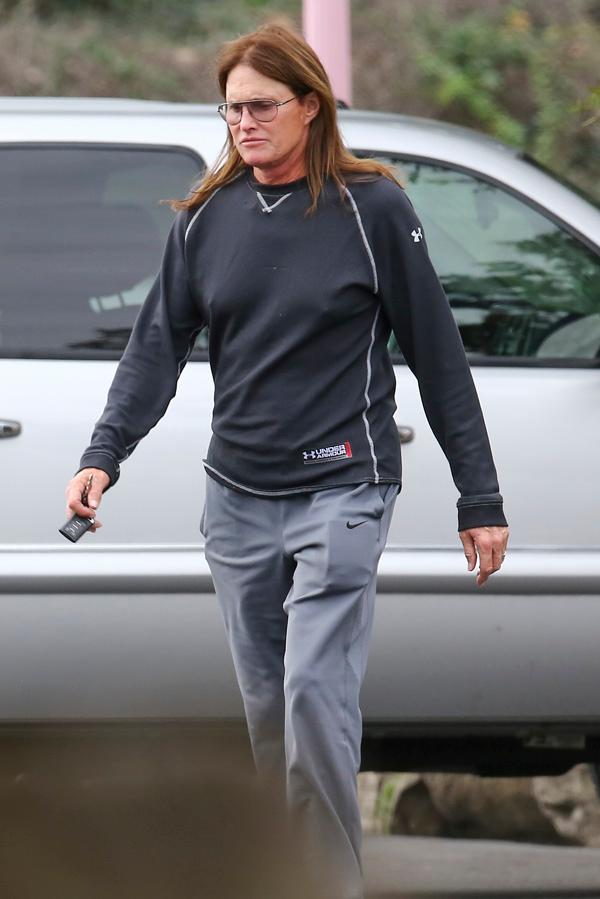 Decades later, Jenner's larger bustline and other feminine figures have been hard to ignore in recount weeks.
Article continues below advertisement
EXCLUSIVE: Bruce Jenner takes his new trailer for a service while still wearing his wedding ring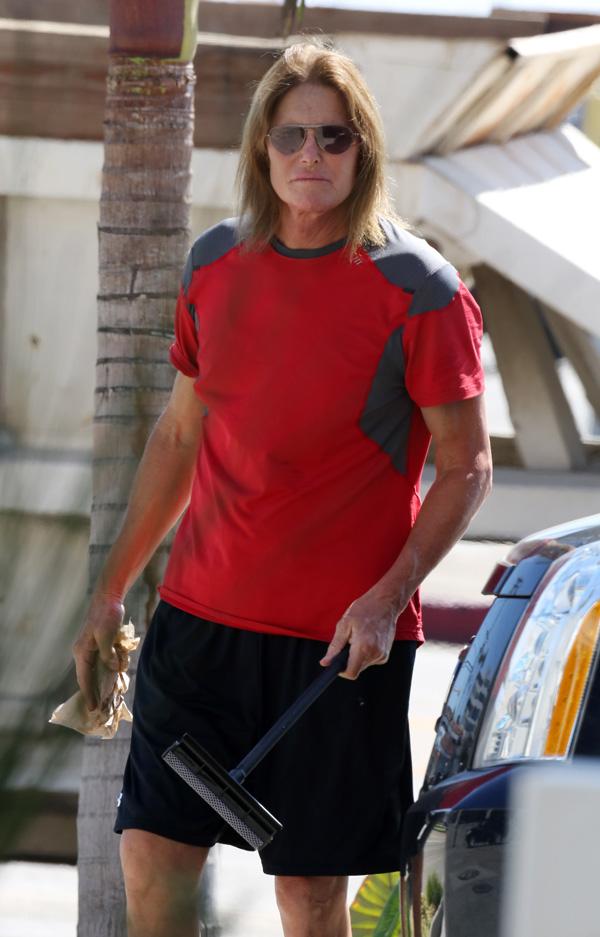 Sadly, however, sources have told Radar that all aspects of his transition are on hold until he deals with the repercussions of his recent car crash in Malibu, which left one woman dead.
Article continues below advertisement
Bruce Jenner after Elton John concert
Jenner hasn't been seen in public in women's clothes just yet, but sources tell Radar he'll be more of a "pantsuit kind of lady" anyways.
Article continues below advertisement
Bruce Jenner joins step daughters Kim, Khloe and Kourtney for lunch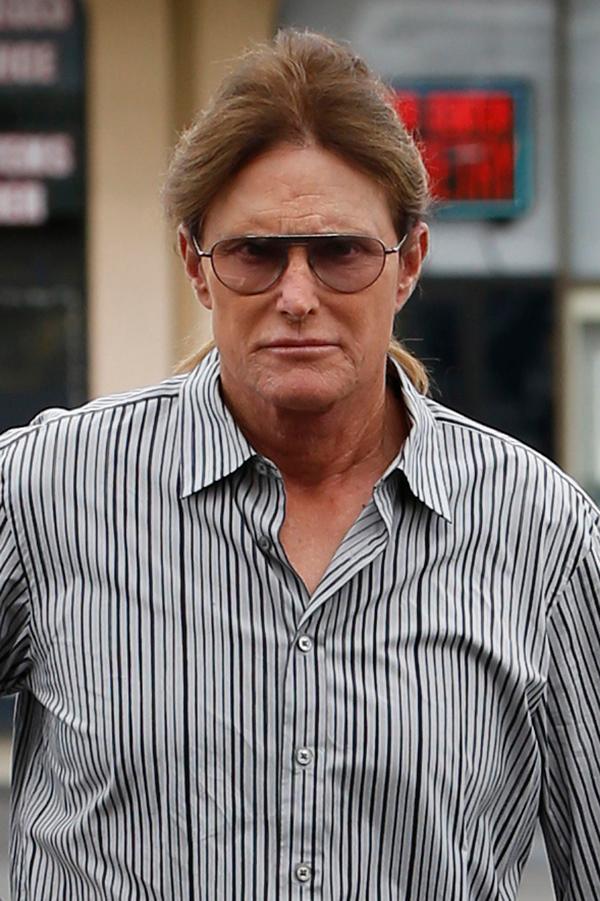 Family insiders agree: Jenner is happier than ever since he decided to go public with his transition.
Article continues below advertisement
EXCLUSIVE: **PREMIUM RATES APPLY** Bruce Jenner looks very sad as he smokes a cigarette in his car the day InTouch magazine publish a story about his alleged transition to a woman on the cover.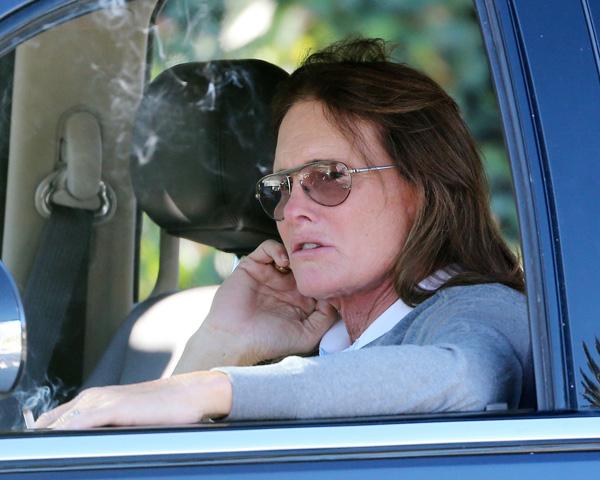 But the fall-out from the crash has put a real damper on his plans. As Radar reported, he could be charged with vehicular manslaughter, although cops have yet to accuse him of any wrongdoing.
Article continues below advertisement
EXCLUSIVE TO INF. **PREMIUM RATES APPLY** Bruce Jenner In a Car Accident – Moment of Impact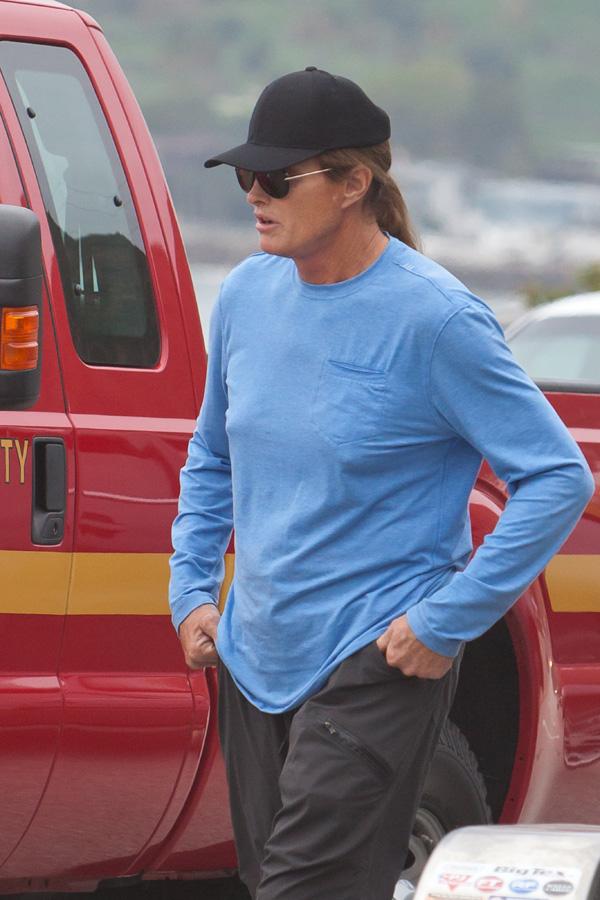 Do you think Jenner makes a more attractive woman or man? Let us know in the comments!