Exclusive
Sour Grapes? 'Diva' Victoria Rowell Was Unpopular On 'Y&R' Because Of Bad Behavior — Not Racism, Says Source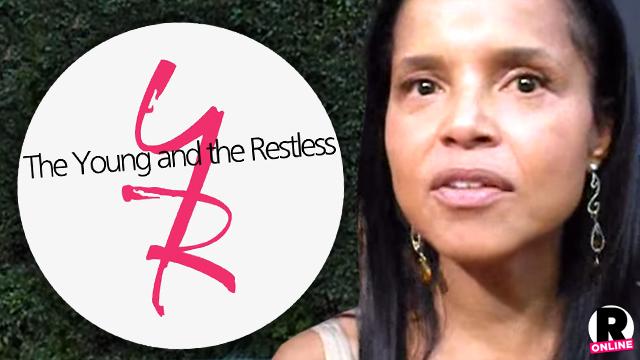 Victoria Rowell claimed in a new lawsuit her white Young and The Restless co-stars made her life a living hell. But set insiders tell RadarOnline.com that it was actually her diva behavior, and not racism, that made her a target.
Radar spoke exclusively with one leading cast member, who asked not to be named because of concerns they could be dragged into Rowell's messy lawsuit against the show's producers and networks.
Article continues below advertisement
The cast member said, "This isn't a set that has racism as part of the fabric of what makes up the cast and crew. It's a very diverse cast, and the fact is that Victoria was just difficult to work with."
"She is tremendously talented, but like a lot of people in this business, there is a huge ego there," the source continued. "At times, Victoria did act like a diva. She would always count her lines and want to see other cast members' scripts, and could be seen comparing on screen time.
"It's truly a shame that Victoria is no longer a part of the show because she was wildly popular with the fans, however," the source admitted. "Scenes with her on-screen and off-screen nemesis Michelle Stafford were legendary! There was absolutely no love lost between those two."
Indeed, Rowell claims in her lawsuit that Stafford "spat" on her on set, "called me a 'freak' then screamed, 'no one here likes you.'"
Article continues below advertisement
Rowell made those claims in her lawsuit against Sony, CBS, and other defendants related to the show, which she filed in February. After the defendants asked a judge to toss the lawsuit, she filed an explosive declaration on June 10 detailing just why she says she should be compensated for mental anguish.
But another show insider said the color of her skin was not the issue. After African-American star Kristoff St. John's son tragically committed suicide, for example, "Executives told him to take as much time off as he needed," the source revealed. "The Y&R family rallied around Kristoff during that very sad time, and was a true comfort to him. There have never been any complaints from Kristoff about how he has been treated as an African-American cast member."
St. John's character, Neil Winters, was married to Rowell's on the show, and the two "worked very well together. Kristoff really misses working with her, but not all of the off-screen drama," the source added.
Rowell, who starred in more than 2,000 episodes of Y&R between 1990 and 2007, says that a "lack of racial equity on set at Y&R resulted in me being on the receiving end of various racially charged attacks, by white Y&R actors and executives."
She now wants the opportunity for re-employment on the show, as well as damages for mental anguish.
However one source insisted, "The chances of Victoria returning are very slim."