More Bad Mom Behavior! Leah Messer Caught On Camera Feeding Kids Dinner At Midnight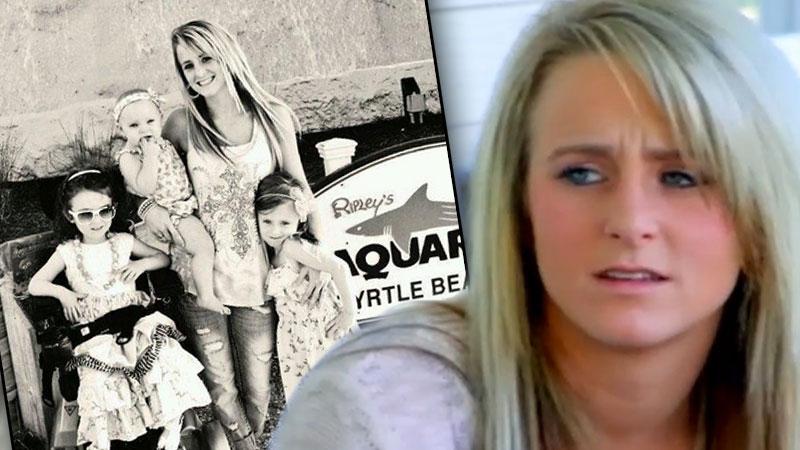 Leah Messer is one tired and struggling Teen Mom.
RadarOnline.com has the latest preview for the program, which shows Messer having a tough time juggling the demands of raising three little girls without any help.
In the clip, the Teen Mom 2 star gets her 5-year-old twin daughters Ali and Aleeah back from her ex Corey Simm's house — but her then-husband Jeremy Calvert is working, making her realize that handling her girls might be easier if she lets them stay at Simm's house part of the week as part of a proposed 50/50 custody agreement.
Article continues below advertisement
Messer also struggles to get her kids ready for bed. Ali pees all over the floor, her daughter Adalynn, 2, lies slumped on the couch sleeping, and she struggles to bathe and feed all of them ravioli — a feat she accomplishes at almost midnight.
"I didn't get a lot of sleep last night, but I still need to get the girls to school," Messer says of waking up her exhausted daughters before 7 a.m. the next day so they can get to school on time.
As Radar reported, the twice-divorced mother of three, 23, appeared scattered and disheveled on the previous episode. It later turned out she was shipped off to rehab to battle a reported addiction to prescription painkillers.
MTV's Teen Mom 2 airs Thursdays at 10/9c.
WATCH A PREVIEW FOR THE NEW EPISODE