Exclusive
Livid Tamra Judge Reveals Son Ryan Vieth 'In Tears' After Domestic Assault Charges Dropped — 'Wasn't His Fault'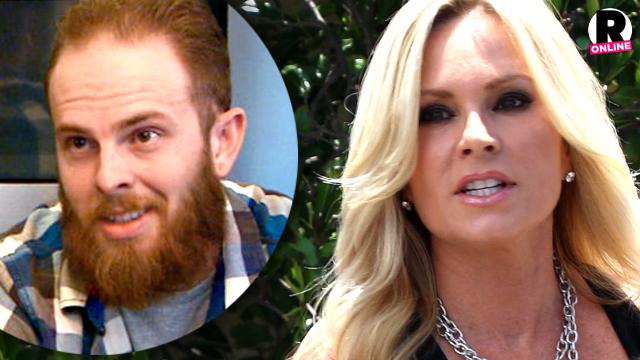 Tamra Judge is opening up to RadarOnline.com about her son Ryan Vieth getting thrown in the slammer on suspicion of domestic assault against his new wife, Sarah Rodriguez.
"It's unfortunate and I'm not happy with either one of them," Judge reveals exclusively. "The reason they got into a fight wasn't his fault, but he's trying his hardest to work things out for their daughter," five-month-old Ava.
As Radar reported, Vieth, 29, was arrested for domestic violence on June 28, 2015, after a drunken spat with his baby mama.
Article continues below advertisement
An Orange County Sheriff Department call blotter detailed how a female listed at the residence where Rodriguez and Vieth live in Rancho Santa Margarita, Calif., called 911 from a neighbor's home. The woman claimed a drunk, shirtless, white 29-year old male hit her and that she thought her finger was broken.
Vieth was subsequently booked into the Orange County jail on June 28, but released later that day at 2pm.
"Ryan doesn't know what to do" and is "in tears" over the incident, which has ended with police dismissing the charges, said Judge, 47. "He feels like he shouldn't be around Sarah but he wants to be around his daughter."
In the meantime, the Real Housewives of Orange County star added to Radar, Vieth is seeking counseling with her pastor and both mother and son are trying to put this in the past.
"I'm hurt and disappointed," Judge says. "I'm trying to stay out of it so they can work it out, but it is difficult."