Exclusive
House Of Horrors: Ramona Singer Pulled A Butcher Knife On Her 'Abusive' Father As A Teen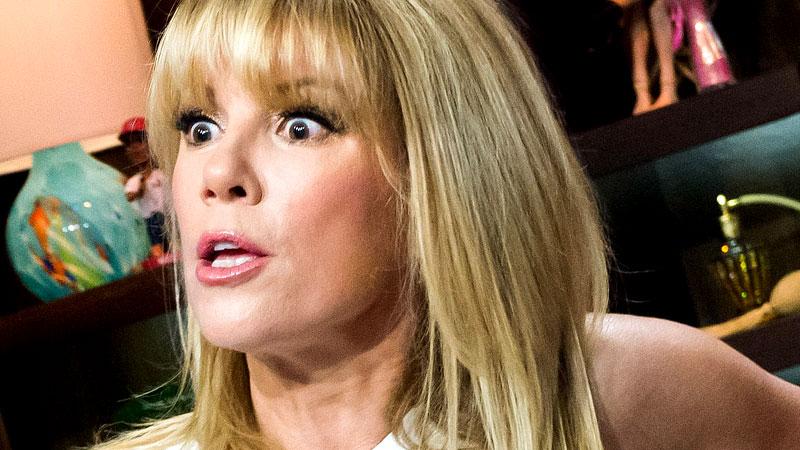 Don't mess with Ramona.
Decades before she threw a wine glass in Kristen Taekman's face on Real Housewives of New York, Singer threatened her father with a butcher knife, RadarOnline.com can reveal.
In her upcoming memoir, Life On The Ramona Coaster, the 58-year-old reality star recounts her childhood in a "war zone" with a physically and emotionally abusive, alcoholic father.
After years of allegedly watching her father beat her mother and terrorize her and her siblings, Singer says she finally found the courage to stand up to the man she feared.
Article continues below advertisement
One night when she was just 15 years old, Ramona claims her father called her "cruel and demeaning" names she didn't understand
"He gets in my face. I can smell the rancid alcohol on his breath and see the rancor in his eyes," she writes in the memoir, out July 28. "Then he gets in my mother's face, alternating scathing insults between us."
"Something he says, I can't recall what, hits a nerve. I snap."
Refusing to be a "victim" anymore, she pulls the "biggest knife with the longest and thickest blade" from a kitchen drawer.
"Without hesitation, I lunge toward him, point the sharp blade directly at his face and scream, 'Stop it. Stop it right now...Or I swear I will take this knife and shove it into your neck,'" she writes in the brutally honest book. "He backs away, startled."
The teen Ramona didn't follow through with her threat, and the issue was never discussed in the household again.
Despite the silence, the incident had a tremendous effect on Ramona's young life.
"I lost forever whatever was left of my childhood," she claims. "I lost my innocence."
She says she left home at 17 and never looked back.
Ramona and her father eventually reconciled after a long estrangement in December 2008, just months before his death.
In the book, Ramona also reveals other tough times. As Radar previously revealed, she admits she contemplated suicide after learning her now-estranged husband Mario, 62, was having an affair in 2013.