Exclusive
A Daughter's Pain: Ramona Singer's Daughter Avery Rips Cheating Father Mario In Scathing Letter: 'You Broke Us... I Am Ashamed Of You'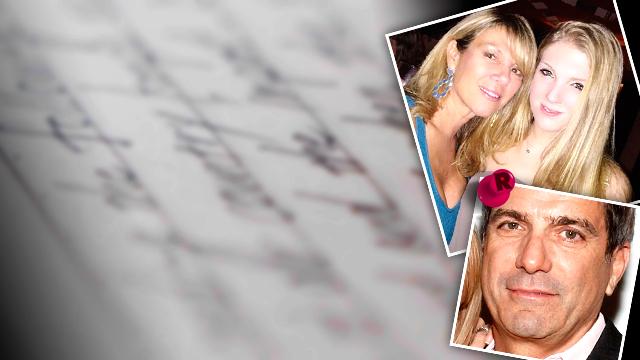 After Ramona Singer's husband Mario confessed to carrying on an affair with a much younger woman, the Real Housewives of New York star was left broken and humiliated. But the real victim of the shocking cheating scandal was the couple's young daughter Avery, 20.
In her upcoming memoir Life On The Ramona Coaster, the feisty 58-year-old shares a heartfelt letter the college student wrote to her father, 62, after she learned of his ongoing betrayal.
Article continues below advertisement
"I'm writing to you again because I hope that, as your daughter, I will be able to get through to you," she said. "You need to stop and fix your actions before you lose everything that is good in your life."
Though Avery started out gentle in her note, her anger soon shone through while speaking her mind.
"We were a trifecta and you broke us," she slammed her father, who was hooking up with troubled fitness instructor Kasey Dexter, 34. "What you have done and are still continuing to do is now forever damaging. You have no one to blame but yourself. It's about time you stop acting like a teenage boy and take responsibility for your actions."
"This whole thing is an embarrassment to Mommy and me, and you have not once thought about how it would affect us. I am ashamed of you."
Avery was especially furious with her father's decision to sneak Dexter into the family's summer home in New York's Hamptons.
According to Ramona, she caught her husband and his not-so-secret girlfriend in the house while surprising him with a reconciliation proposal.
Article continues below advertisement
"How dare you bring her to our house that I grew up in in Southampton! We have endless memories in that home," Avery seethed. "That is the bed where you and your wife have slept for eighteen years. No sane husband would ever bring his mistress into his family home."
Despite her obvious anger and hurt, the strong young woman claimed to see "light at the end of this long dark tunnel."
"I hope that one day soon I'll have the dad I always thought I knew and put on a pedestal my whole life," she concluded.
Sadly, her father failed her once again.
After Mario read the letter, Ramona claims, he attempted to save their marriage. But when he later confessed to seeing Dexter again, the Bravolebrity announced her intentions to divorce in August 2014.
Should Avery forgive her father? Sound off in the comments.