Police Insider Reveals Nick Gordon's Possible Murder Motive In Bobbi Kristina Case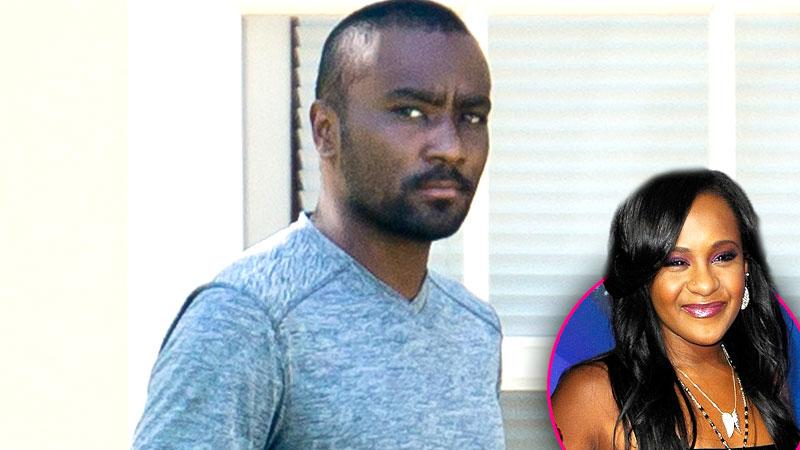 As Bobbi Kristina Brown remains in the care of an Atlanta-area hospice center, criminal investigators have revealed a possible murder motive in her tragic case.
According to a law enforcement source, police are exploring Bobbi Kristina's hot-blooded boyfriend, Nick Gordon, whom they believe may have erupted upon learning her plans to dump him.
"That was Nick Gordon's motive for murder!" the source told the The National ENQUIRER. "If Bobbi Kristina left Nick, it would have destroyed everything he had. Nick was living a lie, telling the world he was Bobbi Kristina's husband when in fact they were never married.
Article continues below advertisement
"On top of that, Nick was living off Bobbi Kristina's money. Without her, he'd have nothing. There's no question Nick didn't want Bobbi Kristina to leave him. He may have never intended to kill her, but no doubt they argued."
In recent developments, witnesses have come forward who can confirm that the 22-year-old was planning to leave Gordon.
The day she was found facedown in a water-filled tub, Bobbi Kristina was supposed to meet "someone" – possibly close pal Sarah "Bess" Beckmann – to discuss a "revelation" concerning Gordon.
But the aspiring singer never showed up, according to a wrongful death lawsuit Bobbi Kristina's family filed against Gordon.
On Sunday, Gordon was formally served with a long-awaited $10 million lawsuit claiming he physically and financially abused the ailing daughter of Whitney Houston.
However, Houston's adopted son claims that the legendary singer left funds for both Bobbi Kristina and himself in a joint account.
Do you think Nick Gordon murdered Bobbi Kristina? Let us know in the comments below!
Watch: Bobbi Kristina Brown's Friend Explains Houston Family¹s Dislike For Nick Gordon (Credit: Splash)