Another Sick Child Sex Scandal For The Duggars: '19 Kids & Counting' And 'Jon & Kate' Crew Member Arrested On Nine Counts Of Child Pornography Involving Toddlers & Very Young Girls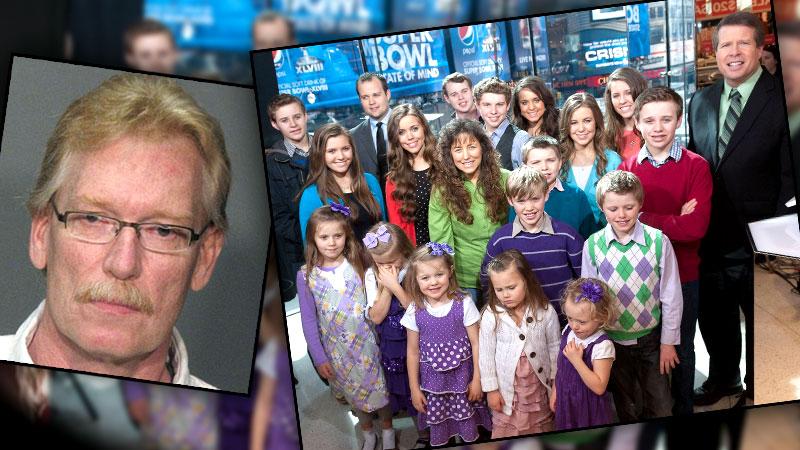 WARNING: GRAPHIC CONTENT BELOW
Josh Duggar isn't the only accused pedophile to be involved with his Christian clan's squeaky-clean reality show.
Before patriarch Jim Bob's eldest son, 27, was publicly outed as an alleged child molester, RadarOnline.com can reveal that a veteran 19 Kids And Counting crew member was charged with possession of the sick child pornography.
According to North Carolina court documents exclusively obtained by Radar, 19 Kids editor William Blankinship, 60, was arrested on October 21, 2011 on ten felony counts of second-degree sexual exploitation of a child.
Article continues below advertisement
READ THE SHOCKING COURT PAPERS
The Raleigh resident's pedophilia collection of images and videos were among the most revolting possible.
One photo centered on a 1 to 3-year-old girl with "ejaculate" around her vaginal area.
In a second picture, a 2 to 4-year-old girl laid on her back, legs spread open, with an adult male's penis touching her vagina.
A third image featured a 4 to 7-year-old female being anally penetrated by an adult male, her hands tied with duct tape.
The father and grandfather even possessed a 9-minute video of an adult male having oral and vaginal sex with two 7-11 year old girls.
Blankinship, who worked on the disgraced Duggar family's TLC series for 15 episodes between 2008 and 2010, was indicted on all ten of the charges in November 2011.
Though he faced over 63 years in prison, the reality TV exec took a plea deal with prosecutors the next April, agreeing to serve 25-39 months behind bars followed by 48 months of closely supervised probation.
Article continues below advertisement
He was also ordered to complete a sex offender program, register as a sex offender, and avoid one-on-one interactions with children under 16.
Likely terrifying parents everywhere, Blankinship worked closely on other TLC reality shows involving children.
He was an editor on Jon and Kate Gosselin's former series, Jon & Kate Plus 8, for 16 episodes from 2008 to 2009.
In 2009, the now-divorced couple's sextuplets— three boys and three girls— were just 5 years old, while twin girls Mady and Cara were 9.