Miss USA 2015: Olivia Jordan Of Oklahoma Crowned This Year's Miss America – Get The Glitz & Glam Details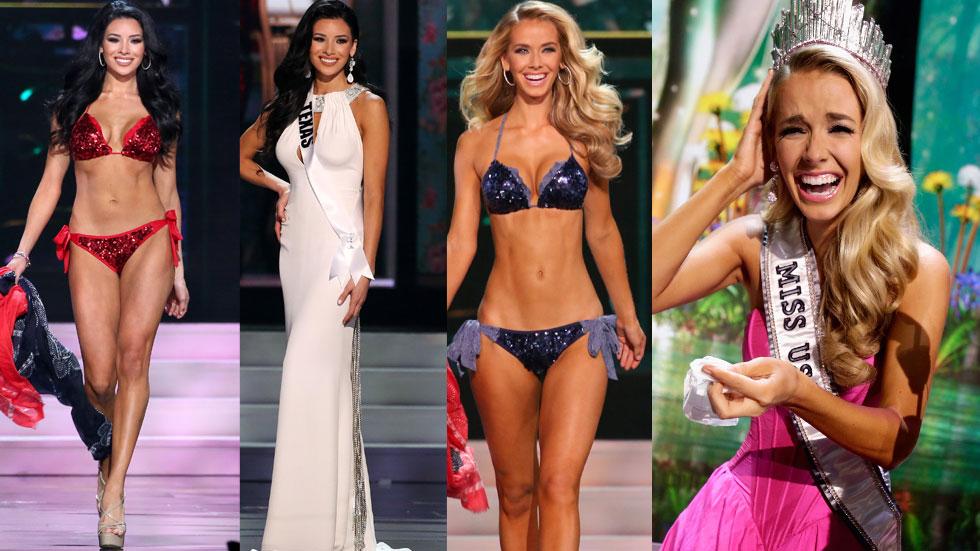 Miss USA 2015 has been crowned!
Miss Oklahoma, Olivia Jordan, won America's biggest pageant program this Sunday, snagging first place over 50 contestants.
After making it to the Top 15, the blonde beauty, 26, wowed the audience in her stunning bikini and evening gown rounds.
But Jordan really slayed the competition during the question rounds of the pageant, speaking eloquently on race issues in the United States, and sharing that she'd like to see Oprah Winfrey or Harriet Tubman on the $10 bill.
Article continues below advertisement
Watch the Video on RadarOnline:
First runner-up was Miss Texas, Ylianna Guerra followed by second runner-up Miss Rhode Island Anea Garcia, third runner-up Miss Nevada Brittany McGowan, and fourth runner-up Miss Maryland Mamé Adjei.
Jordan was clearly ecstatic over her win, speechless when Sanchez placed the tiara on her golden locks.
Congratulations Miss USA 2015!