Bold Letter! 'Marriage Boot Camp' Counselors Offer Services To Ben Affleck And Jennifer Garner -- 'Very Sad But Not Surprised'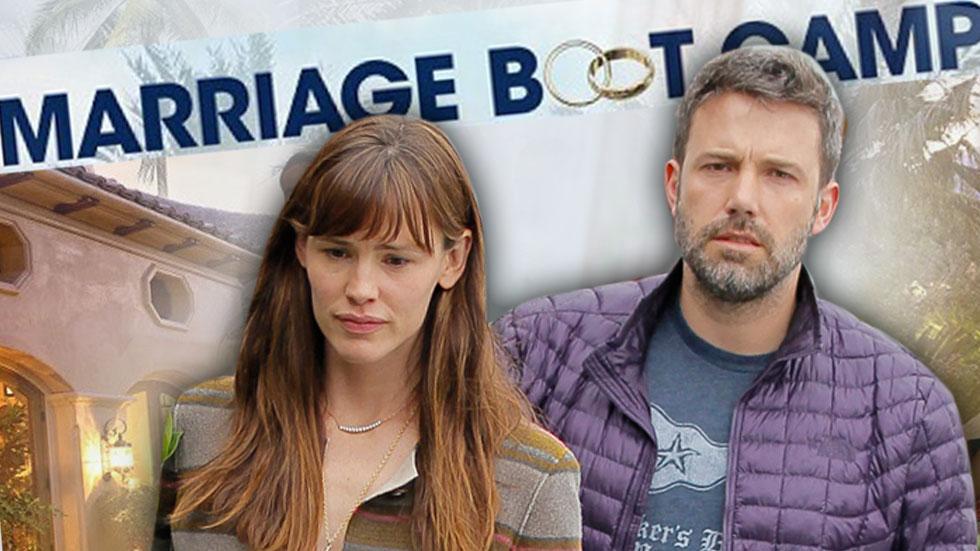 On the heels of Ben Affleck and Jennifer Garner's divorce announcement last week, counselors for WETV show Marriage Boot Camp have offered to whip the famous couple's broken relationship back into shape!
"We are very sad but not surprised to hear that after 10 years of marriage and years of marriage counseling, that your strong starting marriage is ending in divorce," Jim and Elizabeth Carroll said in their letter to Bennifer. The Carrolls lead a team of non-licensed marriage and relationship counselors on Marriage Boot Camp, insisting that the process helps couples revive their marriages. "We have seen the most hopeless relationships get rebooted and come alive," they claim.
Article continues below advertisement
But what if Garner and Affleck are firm in their decision to divorce? No problem! The Carrolls still have more services to offer. "Jim and I are available to help you privately, to either repair your marriage or help you create a healthy, peaceful co-parenting relationship," Elizabeth wrote.
Do you think Ben and Jen will take them up on their offer?