'I Do!' 'Little People, Big World' Star Zach Roloff Is Married To New Wife Tori Patton!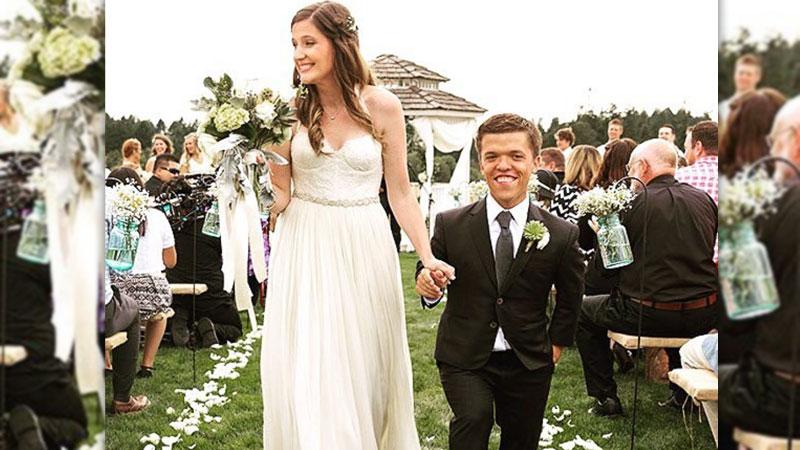 Zach Roloff is now married to Tori Patton!
Zach, the star of TLC's hit show Little People, Big World, exchanged vows with Patton yesterday on his family's farm in front of 200 guests. The bride, 24, and the groom, 25, had been engaged for a year before getting married in the same spot where Zach's brother had gotten married before him.
"It's a big day," Zach told People."We're marrying, coming together, and committing ourselves to one another for a lifetime in front of all of our family and friends. We're just super excited!"
Article continues below advertisement
As RadarOnline.com has previously reported, Zach's parents, Matt and Amy, have separated and are in the process of divorcing. However, this sad news did not prevent the family from coming together to enjoy the happy occasion.
"My parents played a huge role in setting up the farm, making it all nice," Zach told People, with Matt planting beautiful wheat fields, and Amy preparing the food for the rehearsal dinner.
While the couple admits that they are not "spotlight people," they are very excited to start this brand new chapter in their lives after making their union official in front of friends, family, and of course, TLC's cameras, with the two hour wedding special set to air on August 25th. "We're looking forward to setting our lives in motion," Zach beamed.