Playing Hardball! Kourtney Kardashian Lawyers Up To Protect Her Fortune From Scott Disick – Already Going For Full Custody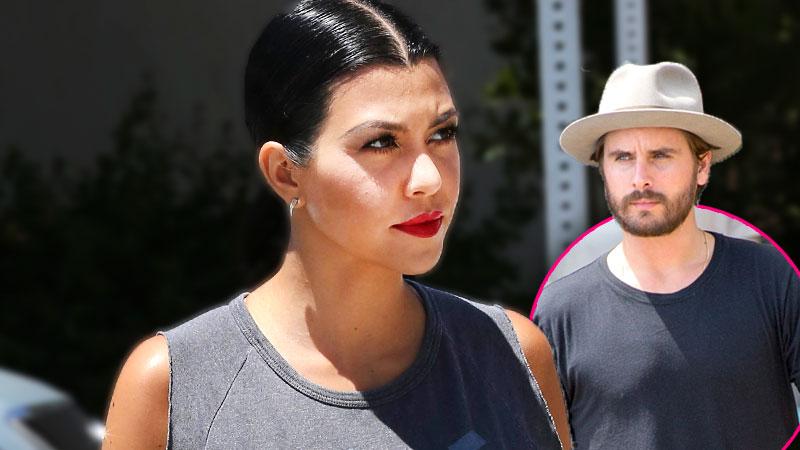 Kourtney Kardashian is done getting mad and is now ready to get everything! RadarOnline.com has exclusively learned from a source very close to the Keeping up with the Kardashians star that she has lawyered up to hit Scott Disick where it hurts -- his wallet!
Kourtney, 36, visited the office of high-powered attorney Laura Wasser yesterday in Los Angeles. Wasser is the same attorney that both her sisters, Kim and Khloe Kardashian, used for their divorces.
Article continues below advertisement
"Kourtney wants to make this split as short and painless as possible and she hired Laura Wasser because she knows that Laura will make sure that she gets to keep what's hers, leaving him with nothing," says the source.
As Radar previously reported, Kourtney lawyered up to get full custody of the former couple's three children – Mason, 5, Penelope, 2 and seven-month old Reign – as soon as Disick got caught cheating on her with his ex-girlfriend over the 4th of July weekend.
However, according to the source, Disick is going to try and play hardball and use the kids in a ploy to extract more money from his ex, who is worth a staggering $20 million.
"Scott does not have nearly as much money as he wants you to believe," says source, adding that "the way he spends cash is going to leave him broke in no time."
And so, Kourtney is taking steps with Wasser to protect herself.
"Everyone is so proud of her for finally being done with that a**hole and taking this huge step to shut him out of her fortune," the source tells Radar.
"This is exactly why she never married him. She knew in the back of her mind that this situation was inevitable and that if she married him he would try to take her for everything."
Do you think that Kourtney Kardashian will ever go back to Scott Disick, or is it finally done for good? Tell us your thoughts in the comments below.