Exclusive
Scientology Scam? Kirstie Alley's Diet Company Paid NOTHING Back To Investors Despite Making $10M, Shocking New Lawsuit Claims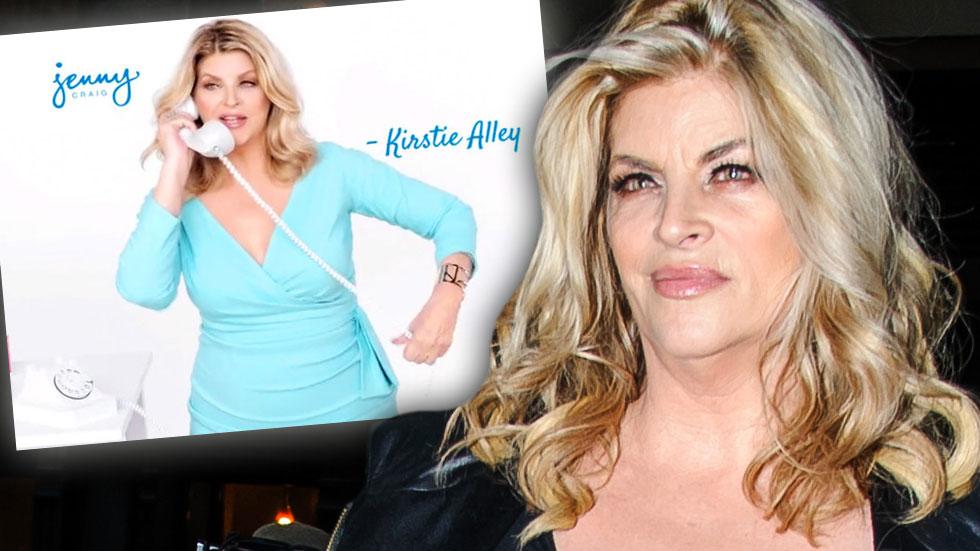 Kirstie Alley has always sung the praises of her Organic Liaison diet program: Not only did she lose weight and gain energy thanks to the products, she's said, she also managed to rake in $10million in revenue and sell it to Jenny Craig after just four years. But a shocking new lawsuit claims that her investors weren't so lucky. According to court documents obtained by RadarOnline.com, investors who gave her millions to start up the brand didn't make one cent back!
Article continues below advertisement
Alley and Organic Liaison are named as defendants in a lawsuit filed in Chatsworth, California, over an alleged Ponzi scheme spearheaded by former prominent Scientologist, Michelle Seward. Jeffrey and Marguerite Stabile loaned approximately $500,000 of their life savings to Seward, and are suing her and other co-defendants over claims she used their money to fund her luxurious lifestyle as an A-list Scientologist.
According to the documents, Seward invested $1 million in Alley's company in 2009. "Another investor, Nancy Cartwright, made similar investments of $2 million in the same company," the documents state.
But the bombshell documents state that "Organic Liaison returned nothing to any of the investors. In three years, their entire investments were extinguished."
"In Alley's words, 'We were non-profitable,'' the documents continue. "Alley contends that she has negotiated with the Jenny Craig company to sell Organic Liaisons, LLC products, with the profit to be shared with Organic Liaison investors. But she will not divulge what the agreement was. Nonetheless, she acknowledges the unit holders got no money back. Nor were they included in the negotiations."
Article continues below advertisement
At the same time, Rob Bastian, the lawyer for the couple suing Alley, also claims that Alley paid herself roughly $1 million per year to be the company spokesperson, without consulting investors. "Alley has testified that it was $750,000," he admitted.
Alley's deposition remains under seal, but is quoted throughout the legal papers.
A source close to Alley insisted, "I can't go into details as the deposition is sealed and we are respecting the court's order, but it sounds like the opposing side of the suit is grasping at straws by trying to leak false and/or misleading information in an attempt to win this in the press as they know they will lose in the courtroom."
During the three year period before the company was sold to Jenny Craig for an undisclosed amount, it generated $10 million in revenue.
Alley claimed she worked with a team of scientists to create Organic Liaison, which is meant to "escort you into the world of organic weight loss" by combining an organic diet with "organic and natural diet supplements that replenish your body with essential vitamins, minerals and nutrients without the pangs of starvation or cravings you may have felt on other diet plans," according to company materials.
Article continues below advertisement
Critics believe the plan is based on a Scientology program called the purification rundown, which was even prescribed by L. Ron Hubbard himself.
In 2012, Alley faced a class-action false advertising lawsuit that alleged it was her "above-average exercise regimen," including a Dancing with the Stars run, that helped her lose 100 pounds — not her diet products. That claim was reportedly settled in June 2013, and according to The National Enquirer, Alley had to pay the plaintiff and her attorneys $130,000.
A final status conference in this new case is scheduled for August 13, with the jury trial scheduled to begin on August 17.